US Hails Iran's Nuclear Proposal as Serious, Substantive
TEHRAN (Tasnim) - As Iran and the Group 5+1 ended two days of nuclear talks in Geneva, there is hope and optimism that the decade-old impasse over Iran's peaceful nuclear program will be eventually broken, with the White House describing Iran's proposed plan as serious and substantive.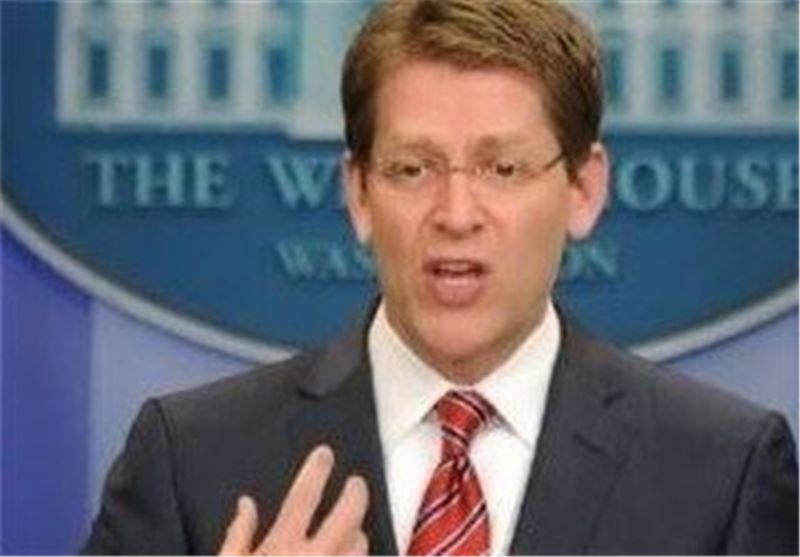 The White House Spokesman Jay Carney said Iran's proposal showed "a level of seriousness and substance that we had not seen before," a sentiment expressed by another US official.
"I've been doing this now for about two years, and I have never had such intense, detailed, straightforward, candid conversations with the Iranian delegation before," Reuters quoted a US official as saying on Wednesday on condition of anonymity.
But Carney cautioned that no one should expect a breakthrough overnight, something stressed by Iran's foreign minister who said "We should not expect the accumulated mutual distrust to be removed in a single positive session."
Iran's deputy foreign minister and top nuclear negotiator, Abbas Araqchi met the head of the US delegation, Undersecretary of State Wendy Sherman, on Tuesday, the third bilateral contact between the two countries since Rouhani's election in June. They followed a telephone call between Rouhani and President Barack Obama last month, and a meeting between Iran's foreign minister and US secretary of state.
The new round of negotiations appears to have been driven by the new wind generated since Iran's President Hassan Rouhani took office in early August, who set resolution of the West's dispute with Iran over its nuclear program and improvement of relations with the western countries as two of his priorities.
Speaking in a press conference after conclusion of the two-day nuclear talks between Iran and the Group 5+1 (the five permanent UN Security Council members plus Germany) in the Swiss city of Geneva, Iran's Foreign Minister Mohammad Javad Zarif said his country was "optimistic" that it could reach a common goal with the other side.
"The negotiations show both sides are serious and want to create common ground," said Zarif who stressed the need for political will to address the existing problems and to "move ahead."
The Iranian minister once again reiterated the purely civilian nature of his country's nuclear program, but said Tehran is ready to address any reasonable concern over its program in good faith.
EU foreign policy chief Catherine Ashton also described the nuclear talks as the "most detailed" and most "substantive" ones ever held between the two sides.
Also, German Foreign Minister Guido Westerwelle said that he believes the latest negotiations held between Iran and the six world powers are the start of "serious" and "substantive" talks over the Islamic Republic's nuclear energy program.
"The Geneva talks strengthen our hope that a diplomatic solution is possible, which completely eliminates our concerns about the nature of Iran's nuclear program," he said, calling for swift further progress of the negotiations.