EC Secretary Elaborates on Achievements of Iran-US Talks
TEHRAN (Tasnim) – Secretary of Iran's Expediency Council shed light on a number of direct and indirect achievements brought by recent talks between Iran and the US, saying the development served the interests of the Islamic Republic.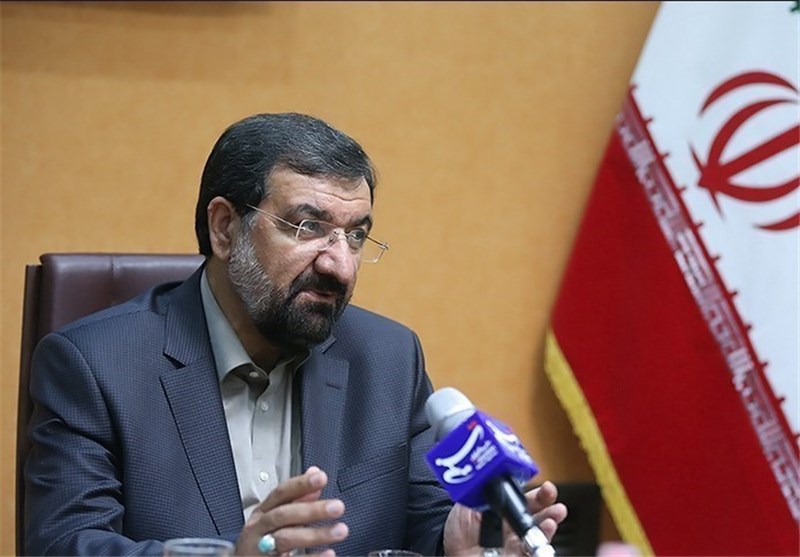 "As regards the talks (between Iran and the US), two types of direct and indirect achievements have been expected, which are beneficial for Iran anyway," Mohsen Rezaei said in the northeastern holy city of Mashhad on Friday.
He further described the direct achievements of such negotiations as removal of anti-Iran sanctions, putting an end to the use of chemical weapons across the region, as well as removal of the existing discrimination in democracy.
"Thanks to the talks, a transparent image of Iran, as a peace-loving country and an advocate of human rights, will be portrayed to the world," Rezaei added.
He also noted that the Zionist regime of Israel's anger signifies that the negotiations have not been futile.
The thaw in the frozen relations between the two countries, which have had no diplomatic relations since 1980, began just after Iran's President Hassan Rouhani assumed office in early August.
The sense of rapprochement was capped by a 15-minute telephone conversation between Iranian and American presidents in late September.
Rouhani, who had traveled to New York to attend the 68th session of the United Nations General Assembly, had a telephone conversation with his American counterpart Barack Obama on September 27 just on his way to leave New York City for Tehran.
Ahead of this telephone call, which was the first between the heads of government of the two countries in more than three decades, Iranian Foreign Minister Mohammad Javad Zarif and his counterparts from the G5+1 (five permanent members of the UN Security Council plus Germany) held an meeting at the United Nations headquarters in New York, hosted by the European Union foreign policy chief Catherine Ashton.
The meeting, attended by seven foreign ministers, marked the highest-level, direct contact between the US and Iran in many years as the US secretary of state, John Kerry, came face-to-face with the Iranian foreign minister.