Afghan Peace on the Table as Pakistan PM Heads to US
TEHRAN (Tasnim) - Pakistan's Prime Minister Nawaz Sharif departed on Saturday for talks in the United States, with the Afghan peace process and the prickly issue of Washington's drone campaign likely to top the agenda.
October, 19, 2013 - 14:43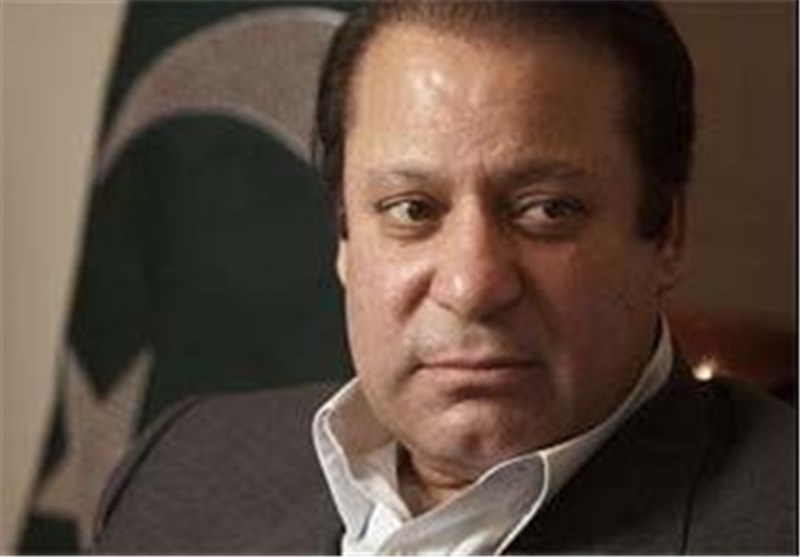 Relations between Pakistan and the US, fractious allies in the "war on terror", have been on the mend this year after lurching from crisis to crisis in 2011 and 2012.
Sharif meets President Barack Obama on Wednesday with Washington keen to press the Pakistani premier to help faltering efforts to secure peace between Kabul and the Afghan Taliban, AFP reported.
Sharif will use the trip to seek help for his country's ailing economy and dysfunctional energy sector.
Daniel Markey, a senior fellow at US think-tank the Council on Foreign Relations, said that since coming to power in May Sharif had impressed Washington with his willingness to be a partner.
In the past Pakistan has been accused of being unhelpful in the Afghan peace process and of maintaining links with the Taliban, whose government in the 1990s Islamabad formally recognised.
The release of Afghan Taliban prisoners from Pakistani custody, including senior rebel leader Abdul Ghani Baradar last month, had gone some way to diminish these accusations, Markey said.
He said Obama would likely appreciate any new ideas from Pakistan on how to jump-start the Afghan peace process as the United States and NATO prepare to withdraw combat troops next year.
The CIA's campaign of missile strikes from unmanned aircraft targeting suspected Al-Qaeda and Taliban militants in Pakistan's tribal areas along the Afghan border has been a significant thorn in relations.
The drone strikes are deeply unpopular in Pakistan and Islamabad publicly condemns them as counter-productive and a violation of sovereignty, though previous governments are known to have given their tacit support to them.