UN: No Official Notification from Riyadh on Security Council Seat
TEHRAN (Tasnim) - UN Secretary-General Ban Ki- moon said that he took note of the reported decision of Saudi Arabia to refuse to sit on the UN Security Council next year after winning a two-year term on Thursday, but "I have not received any official notification in this regard."
October, 19, 2013 - 13:36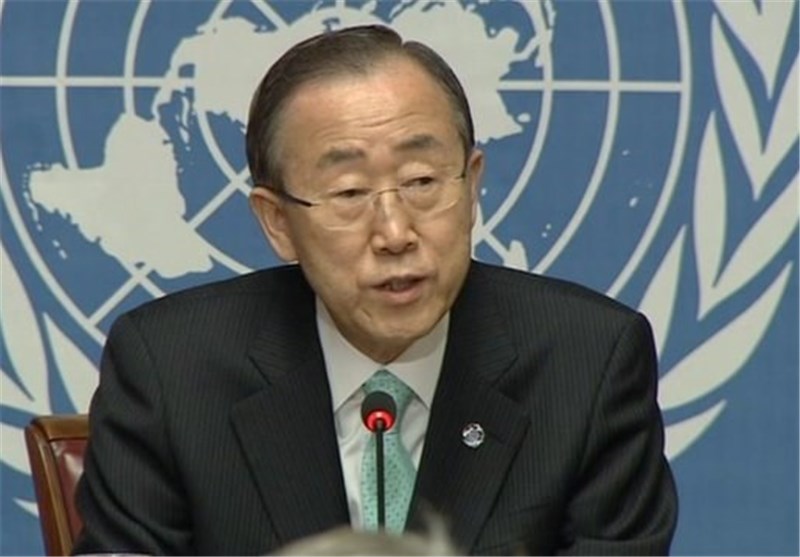 The UN chief made the statement to the press in what came as the first UN response to the decision of Saudi Arabia to turn down its rotating seat on the 15-nation Security Council.
"I have taken note of the media reports regarding the decision of Saudi Arabia," Ban said. "But I would like to caution that I have not received any official notification in this regard."
"I encourage all member states to fully engage with the principal organs of the United Nations while advancing their efforts to improve their working methods," he said.
"We also are looking forward to working very closely in addressing many important challenges with the Kingdom of Saudi Arabia, particularly to bring an end to the war in Syria, to help Palestinian people to achieve a viable State, and to help the current transition in Yemen, and also to extend humanitarian assistance to all the people in need, and to combat terrorism and nuclear proliferation," Ban said.
On Thursday, the UN General Assembly elected Chad, Chile, Lithuania, Nigeria and Saudi Arabia to a two-year term in the Security Council, Xinhua reported.
The Saudi Ministry of Foreign Affairs on Friday said in a statement that the kingdom apologizes for not accepting the two- year term on the Security Council until the Council is reformed and enabled, effectively and practically, to carry out its duties and responsibilities in maintaining international peace and security.
The statement blamed the Security Council for failing to address the Syrian crisis, the Palestinian cause, and to make the Middle East region free of weapons of mass destruction.