Militants in Libya Kidnap 70 Egyptian Lorry Drivers
TEHRAN (Tasnim) - Libyan militiamen have kidnapped 70 Egyptian lorry drivers and asked the Egyptian government to free 13 Libyan prisoners jailed in Egypt in exchange for their release. militants
October, 19, 2013 - 16:36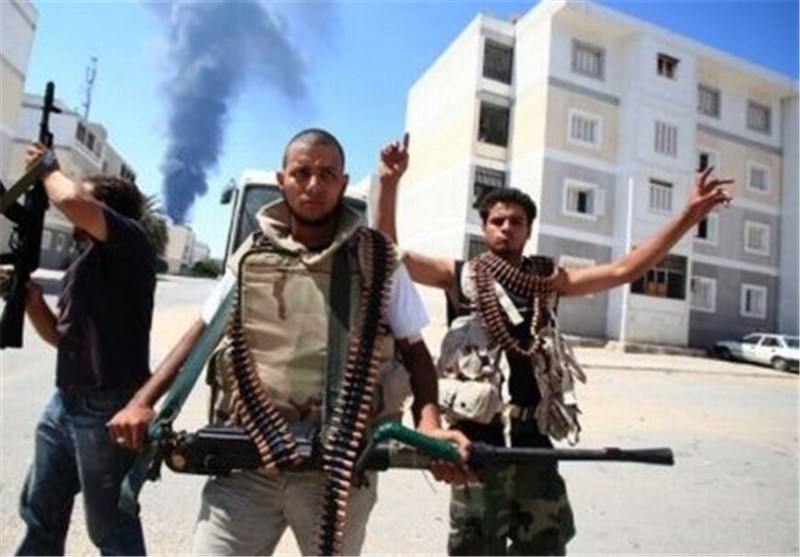 Egypt is holding contacts with Libyan authorities and tribal chieftains to secure the release of 70 Egyptian drivers taken hostage by militiamen in Libya, a Foreign Ministry spokesman said.
"Egyptian ambassador Mohamed Abu Bakr has talked with Libyan authorities and tribal leaders, who pledged to move to release the drivers," Badr Abdel-Ati said, Reuters reported.
Libyan militiamen have kidnapped 70 Egyptian lorry drivers and asked the Egyptian government to free 13 Libyan prisoners jailed in Egypt in exchange for their release.
The drivers' families received phone calls from the kidnappers saying they are being held by Libyan armed groups who ask for the release of 13 Libyan prisoners, some of whom are serving jail terms of up to 25 years, the relatives told Anadolu Agency.
The drivers, most of them from the Nile Delta city of Kafr al-Zayat, were en route to Egypt after delivering goods across the border into Libya when they were kidnapped in Ajdabiya, eastern Libya, they said.
A chieftain of Al-Qanashat tribe which has presence in Egypt and Libya, said that Egyptian tribal leaders are mediating with counterparts in Ajdabiya for the release of the drivers.
Libyans have been struggling to restore order to their country since the death two years ago of longstanding strongman Muammar Gaddafi.
Earlier this month, Libyan Prime Minister Ali Zeidan was briefly abducted by members of an armed militia believed to belong to the Operations Room of Libya's Revolutionaries. However, the group denied any involvement in the abduction.
Relations between Egypt and Libya have been tense over attacks on Egyptian churches in Libya and Tripoli's call for Cairo to hand over Gaddafi-era officials.