Iranian, Russian Air Force Commanders Meet in Tehran
October, 20, 2013 - 10:04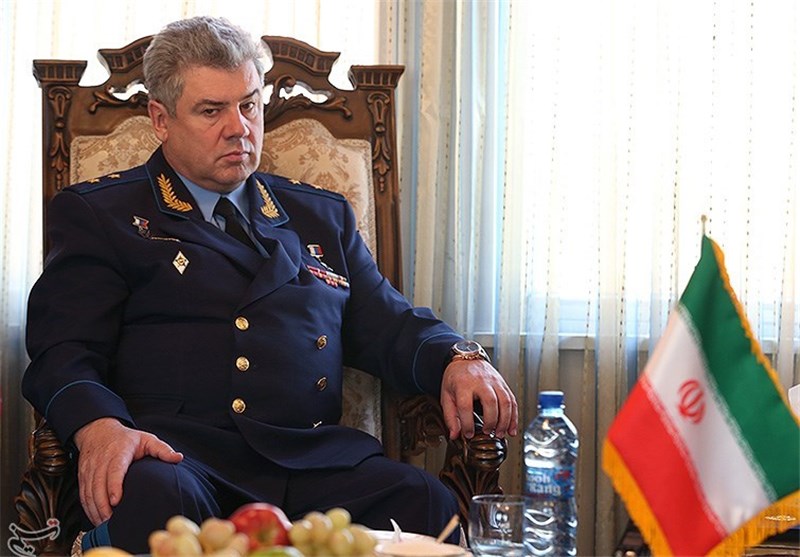 TEHRAN (Tasnim) - Commander of the Russian Federation Air Force Major General Viktor Bondarev met with his Iranian counterpart on Sunday.
The Russian high-ranking officer, who has travelled to Tehran at the invitation of Iran's Air Force Commander Brigadier General Hassan Shahsafi, is also scheduled to meet a number of senior Iranian military officials during his stay in the country.
Heading a military delegation, Bondarev is expected to exchange views on Iran-Russia cooperation in military fields, as well as missile systems, during his meetings with Iranian officials.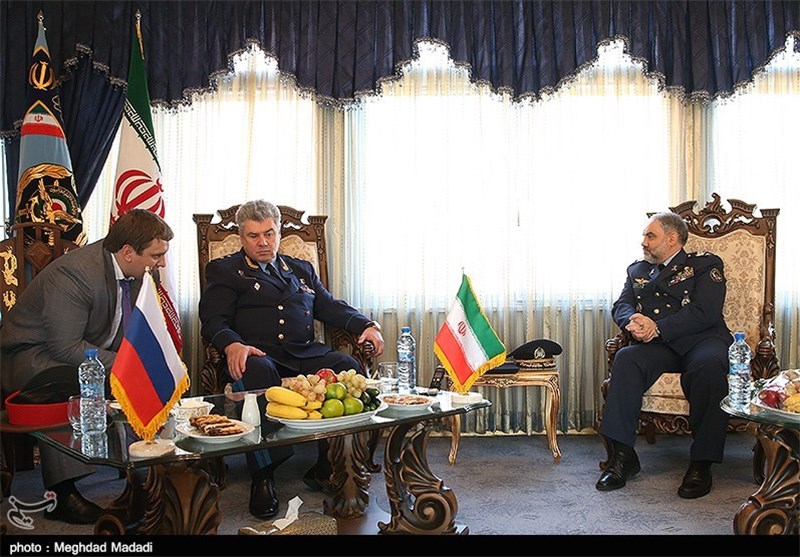 Some of the planned meetings will be held between the Russian delegation and Commander of Iran's Khatam al-Anbia Air Defense Base Brigadier General Farzad Esmaili, and also Commander of the IRGC Aerospace Organization Brigadier General Amir Ali Hajizadeh.
Furthermore, the Russian delegation will reportedly make official visits to a couple of Iranian military universities and air force bases in the cities of Tehran and Isfahan.
Deputy Russian Prime Minister Dmitry Rogozin said in September Moscow would continue its arms trade with the Islamic Republic of Iran as a key partner of Russia.
Earlier this year, Iran and Russia signed a memorandum of understanding (MoU) to increase security cooperation between the two countries when Russian Interior Minister Vladimir Alexandrovich Kolokoltsev visited the Islamic Republic.