Tehran, Moscow Discuss Cooperation in Training Pilots
TEHRAN (Tasnim) – Air force commanders of Iran and Russia met on Sunday to explore avenues to expand military cooperation between the two countries in a wide range of subjects, including exchange of scientific experience in training pilots.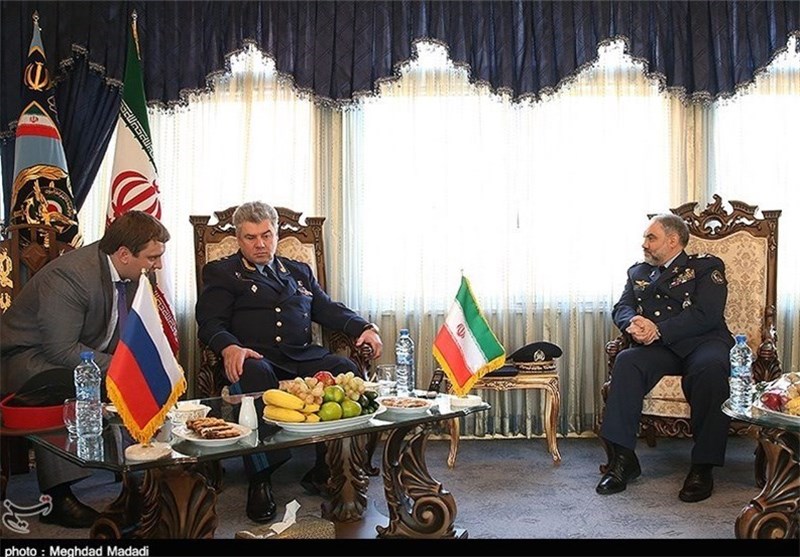 In a Sunday meeting between Iran's Air Force Commander Brigadier General Hassan Shahsafi and his Russian counterpart Major General Viktor Bondarev in Tehran, the two top officers discussed diverse topics such as exchange of expertise regarding pilot training, as well as Iran's capability to train Russian aviation students, according to Lieutenant Commander of the Iranian Air Force General Alireza Barkhor.
The Russian high-ranking officer, who has travelled to Tehran at the invitation of Iran's air force commander, is also scheduled to meet a number of senior Iranian military officials during his stay in the country.
Bondarev who heads a military delegation is expected to exchange views on Iran-Russia cooperation in military fields, as well as missile defense systems, during his meetings with Iranian officials.
On September 9, Deputy Air Force Commander for Coordination General Aziz Nasirzadeh had announced that Iranian Air Force was ready to train pilots from regional countries as it has more than three decades of experience in training the country's pilots and boasts well-qualified experts and the required infrastructure.
He had also described training as a top priority in the air force, saying the complicated facilities and equipment at the disposal of the air force require skilled, committed, competent and knowledgeable staff.