IRGC Thwarts 11 Suicide Attacks in Southeast Iran
October, 20, 2013 - 15:46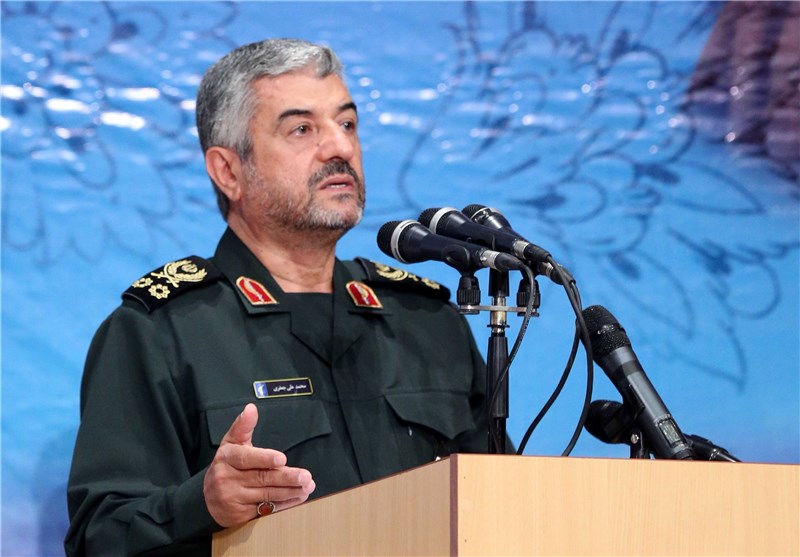 TEHRAN (Tasnim) – Iran enjoys the highest level of security among world countries, commander of the Islamic Revolution Guards Corps (IRGC) stressed, adding that his forces have managed to foil as many as 11 suicide attack plots in southeastern parts of the country in recent months.
"Today, the Islamic Iran is the safest country in the world, and our country's borders also enjoy incomparable (level of) security," Major General Mohammad Ali Jafari said in a meeting to pay tribute to Iranian martyrs, held in the northeastern city of Mashhad on Sunday.
He further pointed to the IRGC effective measures to provide security over the past couple of years, and said, "Today, we witness unprecedented security in the country's southeastern region."
Major General Jafari further referred to the IRGC's ability to identify and thwart a series of plots aimed at destabilizing the country's border areas, saying his forces succeeded to foil as many as 11 suicide attack plots "hatched by hostile and opposition groups" in southeast Iran during the current Iranian year (started on March 21, 2013).
The Iranian commander also called the US "the source of all insecurities, problems, crises and sanctions," arguing that Washington has the blood of thousands of Iranians on its hands.
In similar remarks, Supreme Leader of the Islamic Revolution Ayatollah Seyed Ali Khamenei had on September 11 denounced the enemies of the Islamic world for trying to stoke sectarian tension in Muslim countries, which has resulted in the death of numerous people, and said, "The hegemonic powers and superpowers, especially the US, feel no compunction about destroying countries and killing human beings to reach their unlawful interests."