Iran Successfully Holds Massive Air-Defense Drills
October, 20, 2013 - 16:24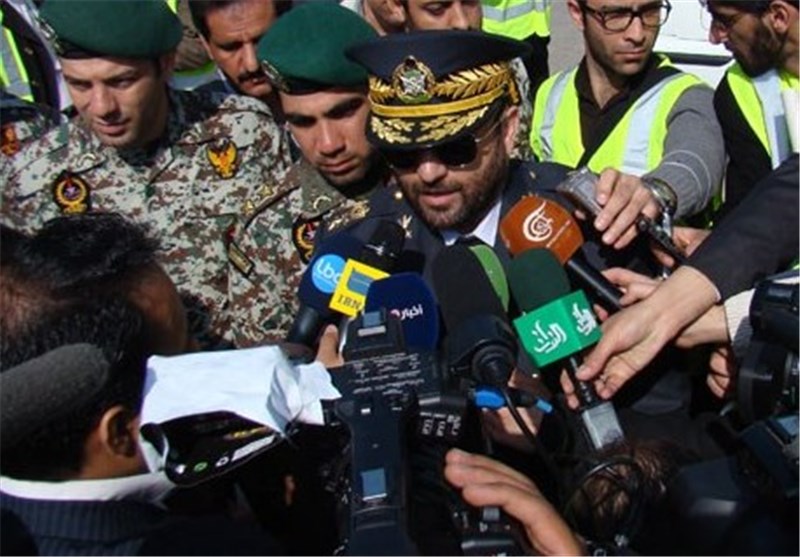 TEHRAN (Tasnim) – Khatam al-Anbia Air Defense Base, together with different units from the Iranian armed forces, conducted massive aerial drills code-named Defenders of Velayat Skies 5, said Brigadier General Esmaili on Sunday.
Commander of Khatam al-Anbia Air Defense Base Brigadier General Farzad Esmayeeli said the drills covered an area of 700 thousand square kilometers and were attended by forces from the base and different units from the Army and the Islamic Revolution Guards Corps (IRGC).
These exercises were held on October 9-13 in the northwestern, central, eastern, and southwestern parts of the country in which 12,000 forces of both the Army and the IRGC had taken part.
General Esmaeili announced in late August that Iran's integrated air defense system enjoys enough capability to identify, detect and intercept all kinds of enemy aircraft, even the radar-evading ones.
"Our efforts have been focused on combining electronic and information detecting devices with the integrated air defense network in a bid to identify and detect stealth aircraft on time," he said at the time.
The country has made great achievements in making air defense systems.
Late last month, Iran put on display the mobile version of its S-200 air defense system during military parades in Tehran. S-200 is a long range, medium-to-high altitude surface-to-air missile system designed in the 1960s to defend large areas from bomber attack or other strategic aircraft. Each battalion has 6 single-rail missile launchers for the 10.72 m (35 ft) long missiles and a fire control radar. It can be linked to other, longer-range radar systems.
And after Russia reneged on its 2007 contract to provide Iran with S-300 missile defense sysyem, Iran's air defense decided to produce Bavar-373 missile defense system.