Suicide Bombing in Syria's Central City Kills Dozens
October, 20, 2013 - 17:01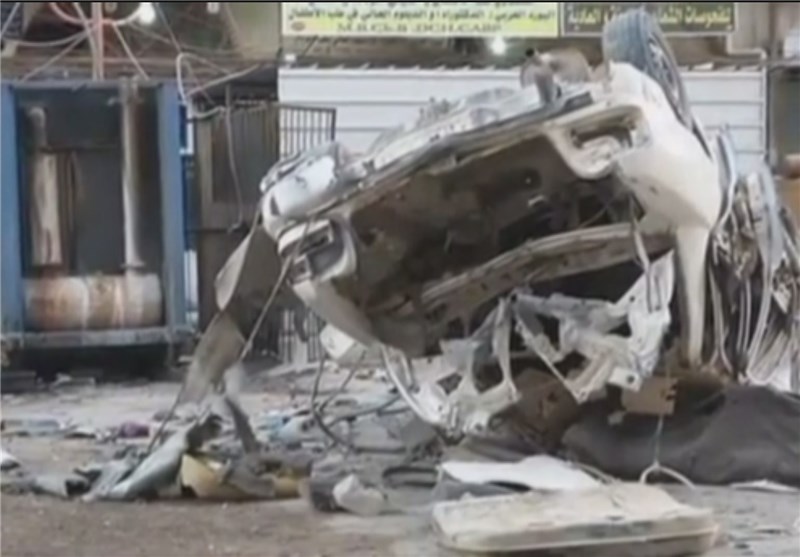 TEHRAN (Tasnim) - A suicide bomber driving a truck packed with explosives killed at least 30 people and wounded dozens in Syria's central city of Hama on Sunday, media reports said.
The man blew himself up inside the vehicle on a busy road on the outskirts of the city, according to SANA, the official Syrian news agency.
The news agency blamed the latest attack on terrorists.
The Syrian Observatory for Human Rights, which monitors the conflict from Britain through a network of contacts in Syria, said the attack targeted an army checkpoint.
Pictures on Syria TV showed firefighters trying to put out huge fires and black clouds of smoke rising from charred trucks and cars, Reuters reported.
The violence continued even as Nabil al-Araby, Arab League secretary general, said on Sunday peace talks aimed at ending the civil war in Syria were scheduled for Nov. 23. But the international envoy for Syria said no date had yet been set for the long-delayed conference.
International efforts to end the conflict that has killed more than 100,000 people have stuttered. But a deal last month for Syria to get rid of its chemical weapons arsenal rekindled efforts to convene the conference.
"I discussed the Syria file with Lakhdar Brahimi and it was decided that the Geneva meeting would take place on November 23 and arrangements are being made to prepare for this conference," al-Araby told reporters in Cairo after a meeting with Mr. Brahimi, the international envoy for Syria.
"Of course there are many arrangements and many obstacles and difficulties that have to be overcome," he added.
At the same news conference, Mr. Brahimi said: "The date has not been officially set."
A senior Syrian official said last week that the conference was scheduled for Nov. 23-24, but co-organizers Russia and the United States said no date had been set.
Mr. Brahimi said he would travel to Qatar, Turkey, Iran and Syria, as well as Geneva, to meet American, Russian and Security Council member officials after which a final date would be announced.