Russian Air Force Commander Visits Military Airbase in Tehran
TEHRAN (Tasnim) – Commander of the Russian Federation Air Force Major General Viktor Nikolayevich Bondarev visited Lashgari Milirary Airbase in Tehran and saw the simulation units for MiG29, Boeing 707 and 747 on Monday afternoon.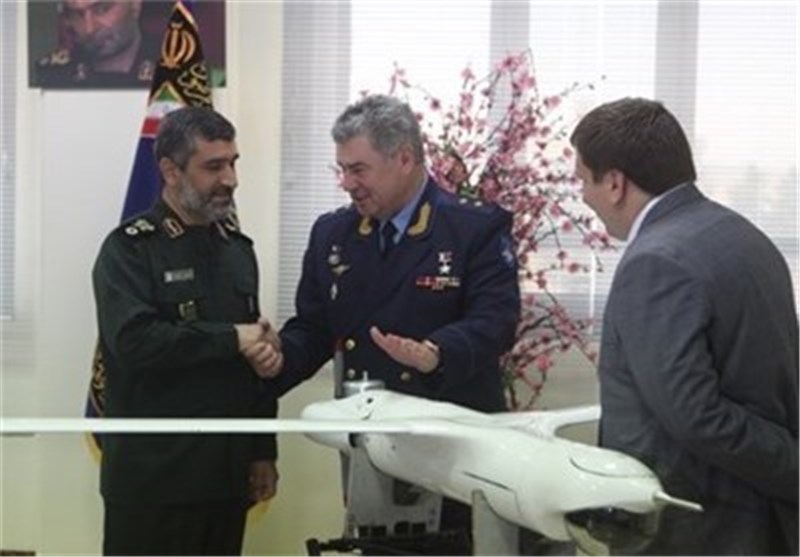 The Commander of Lashgari Milirary Airbase General Mohammad Tasviyechi brief the visiting Russian commander on the potentials and capabilities of the airbase, saying the highly skilled personnel of the airbase have managed to fully overhaul various types of Iranian Air Force planes.
Major General Viktor Nikolayevich Bondarev, too, expressed satisfaction over his visit to the airbase, saying,"When there is a need one can do anything, and you have been able to prove this in action."
Heading a high-ranking military delegation, Bondarev has travelled to Tehran at the invitation of Iran's air force commander.
Earlier today, he praised the Islamic Revolution Guards Corps (IRGC) Aerospace Organization for its outstanding achievements, saying the IRGC moves ahead of time.
"The IRGC Aerospace Organization has got very great capacities, and has achieved very great and remarkable capabilities," the Russian commander said on Monday, in a meeting with Commander of the IRGC Aerospace Organization Brigadier General Amir Ali Hajizadeh, here in Tehran.
"What I saw today is a testimony to the fact that the IRGC has stepped forward far beyond the time," he pointed out.