European Union Will Try to Convince US to Lift Sanctions on Iran: MEP
October, 21, 2013 - 18:47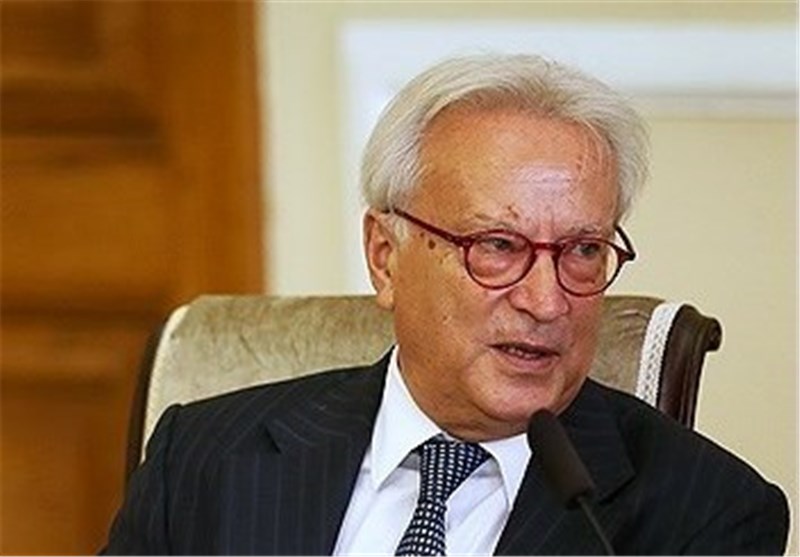 TEHRAN (Tasnim) – The European Union is willing to see sanctions on Iran lifted, a member of the European Parliament (EP) said, and added that the 28-member bloc will try to convince the US to lift its anti-Iran sanctions.
Hannes Swoboda, member of the European Parliament and head of a five-member delegation from the body visiting Iran, made the remarks in a press conference here in Tehran on Monday.
The delegation arrived in Tehran on Saturday for a four-day visit.
During their stay in Tehran, members of the delegation attended an open session of the country's parliament, and also had a meeting with Parliament Speaker Ali Larijani on Sunday.
"This is true that the European Union and the US are allies, but we have differences on the issue (anti-Iran sanctions)," Swoboda pointed out.
He described the Social Democratic Party in the European Parlaiment as an ally of Iran and expressed hope that Iran-EU ties will improve and expand in the future.
"We favor positive relation with the Islamic Republic. We would like to see stability and security in countries near the EU borders... The EU can invest in Iran's oil and gas sectors, but first there need to be negotiations in this regard," he said.
In recent years the western governments have imposed new sanctions on Iran on the pretext that the country may be trying to develop a nuclear weapon capacity under the guise of its civilian nuclear program, an allegation strongly dismissed by Iran which states that it needs nuclear energy for generating electricity and other purely peaceful purposes.
Many of the sanctions predate the nuclear dispute and some of them are as old as the Islamic system in Iran, and the US has always found pretexts to tighten the existing sanctions and impose new ones.
And the sanctions affect almost all aspect of life in Iran, including access to medicine and foodstuff. These two categories have been exempted from the US and EU sanctions, but other bans imposed on Iran's banking sector and its shipping companies mean no banks will process payments for such items and no shipping companies will transport foodstuff or medicines bound for the country.