Russian Air Force Commander Visits Military Airbase in Isfhan
TEHRAN (Tasnim) – Commander of the Russian Federation Air Force Major General Viktor Nikolayevich Bondarev visited Babaie Military Airbase in Isfahan, and saw first hand the simulation units for F14 Tomcat fighter jets on Tuesday Morning.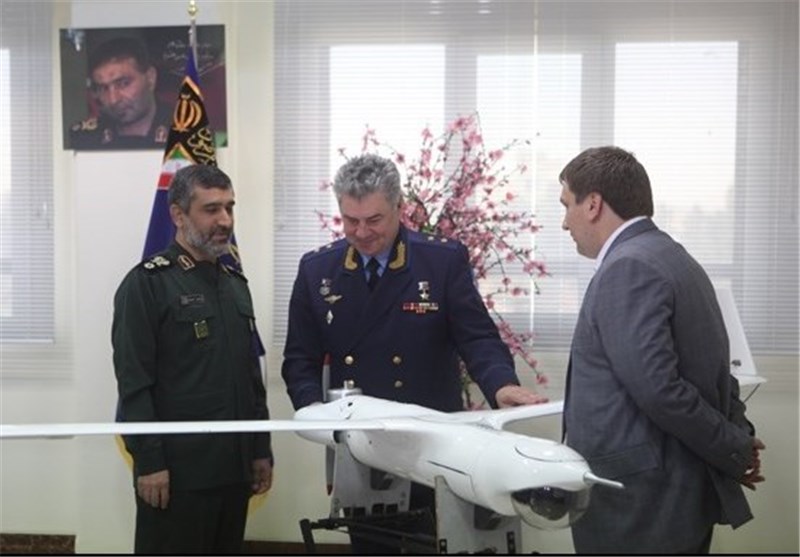 The top Russian military commander and his accompanying delegation were received by the commander of the airbase and after that the Iranian Air Force F7 and F14 fighter jets performed an air show in Major General Bondarev's honor.
He also visited the overhauling workshops of the Iranian airbase where F7 and F14 fighters were being overhauled and the production line of those fighter jets' simulators.
Commander of the Russian Federation Air Force had yesterday visited Lashgari Milirary Airbase in Tehran and saw the simulation units for MiG29, Boeing 707 and 747 on Monday afternoon.
The Commander of Lashgari Milirary Airbase General Mohammad Tasviyechi brief the visiting Russian commander on the potentials and capabilities of the airbase, saying the highly skilled personnel of the airbase have managed to fully overhaul various types of Iranian Air Force planes.
Major General Viktor Nikolayevich Bondarev, too, expressed satisfaction over his visit to the airbase, saying,"When there is a need one can do anything, and you have been able to prove this in action."
Heading a high-ranking military delegation, Bondarev has travelled to Tehran at the invitation of Iran's air force commander.