EU Has Cozy Ties with Worst Rights Violators, Says Judiciary Official
TEHRAN (Tasnim) - A senior Iranian judiciary official criticized the European Union for its double-standards on human rights, saying the bloc's close relations with the worst human rights violators belie their rights advocacy claims.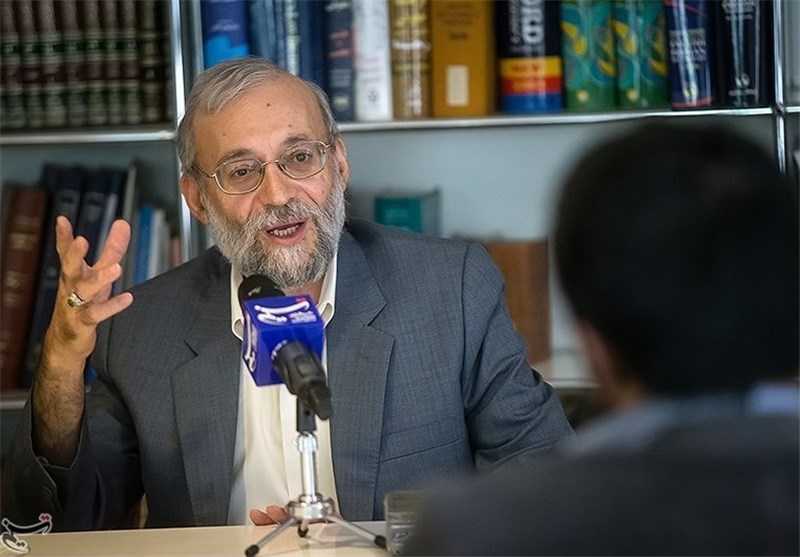 "We have serious doubts that human rights are among the pivotal issues in the European governments' foreign policy," Secretary General of Iran's High Council for Human Rights Mohammad Javad Larijani said on Tuesday, in a meeting with Hannes Swoboda, head of a five-member delegation from the European Parliament (EP), in Tehran.
The Iranian official then argued that Europeans have "very cordial relations" with a number of countries with the worst human rights records, while they adopt negative stances towards Iran which is "the biggest and the only democracy across the Middle East, and its judiciary system is highly independent and transparent."
Swoboda, for his part, said remarkable developments have taken place in Iran, contrary to the propaganda campaign mounted by western media.
"We found the changes and progress in Iran real and remarkable, and contrary to what has been portrayed by the westren media, they have not been for propaganda purposes," said the MEP.
The delegation of European Parliament lawmakers arrived in Tehran on Saturday for a four-day visit.
In relevant remarks on September 9, Supreme Leader of the Islamic Revolution Ayatollah Seyed Ali Khamenei strongly dismissed claims of western governments that they advocate human rights, saying their track record reveals they have no compunction about massacring innocent people.
"Westerners feel no remorse for the Hiroshima massacre, for killing millions of humans in the first and second world wars, and for killing the innocent people of Pakistan, Afghanistan and Iraq; and in the future, they will have no compunction about killing people wherever their interests require," Ayatollah Khamenei said at the time.
The Leader also emphasized the need to be powerful against the West, as he said, despite its humanitarian claims and facade, it (the West) is ready to carry out any atrocity to secure its interests.
"It is necessary to be mighty against the western world, because it has shown that it has no pity for anyone ... and killing millions of people does not pick its conscience," the Leader pointed out.
The EU and US have close relationships with some countries in the Middle East, Africa and other parts of the world that have lousy human rights records and have no or irrelevant democratic institutions.