Deputy FM Stresses Iran's Active Role in Int'l Affairs
TEHRAN (Tasnim) – Iran plays an active role in today's highly crisis-prone and changeable international scene, said deputy foreign minister in legal and international affair on Tuesday.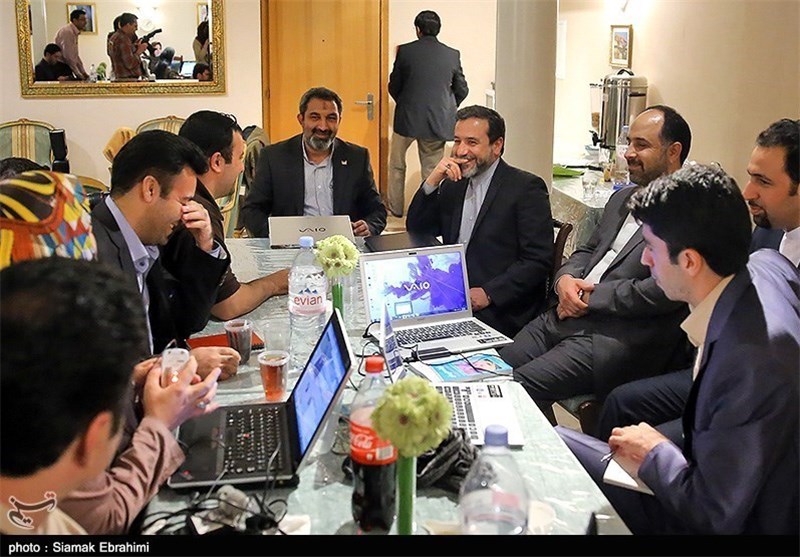 "Iran's active and influential presence at the UN and its subsidiary organizations, and its leading role is political and geographical groupings, such as the Organization of Islamic Cooperation (OIC), the G77, and the Non-Aligned Movement (NAM), are instances of Iran's participatory, responsible diplomacy in this field," said Abbas Araqchi.
Araqchi who also was delegated by the country's foreign minister to lead the nuclear talks with the G5+1 (the US, Russia, China, Britain, France as well as Germany) in Geneva made the comment at a ceremony marking the UN Day at the UN Tehran Office in the presence of a number of UN officials and ambassadors of some foreign countries.
Araqchi also said that as one of the greatest victims of coups, wars, violence, and terrorism in the world, Iran has always tried to contribute to the movement of the global community towards peace and justice.
He referred to the idea of a "World against Violence and Extremism" (WAVE) proposed by President Hassan Rouhani in his UN address, saying this new innovative could help promote moderation and redirect global efforts against violence and extremism.
Addressing the 68th annual session of the UN General Assembly, President Hassan Rouhani called for a coalition for enduing peace all across the globe instead of the ineffective coalitions for war in various parts of the world.
"Today, the Islamic Republic of Iran invites you and the entire world community to take a step forward; an invitation to join the WAVE: World against Violence and Extremism. We should accept and be able to open a new horizon in which peace will prevail over war, tolerance over violence, progress over bloodletting, justice over discrimination, prosperity over poverty, and freedom over despotism," said President Rouhani.
UN Day marks the anniversary of the entry into force in 1945 of the UN Charter. With the ratification of this founding document by the majority of its signatories, the United Nations officially came into being.
24 October has been celebrated as United Nations Day since 1948. In 1971, the United Nations General Assembly recommended that the day be observed by member states as a public holiday.