Tunisia Ruling Islamist Party's Office in Kef Torched
TEHRAN (Tasnim) – Protesters on Thursday torched the office of Tunisia's ruling Islamists in the town of Kef.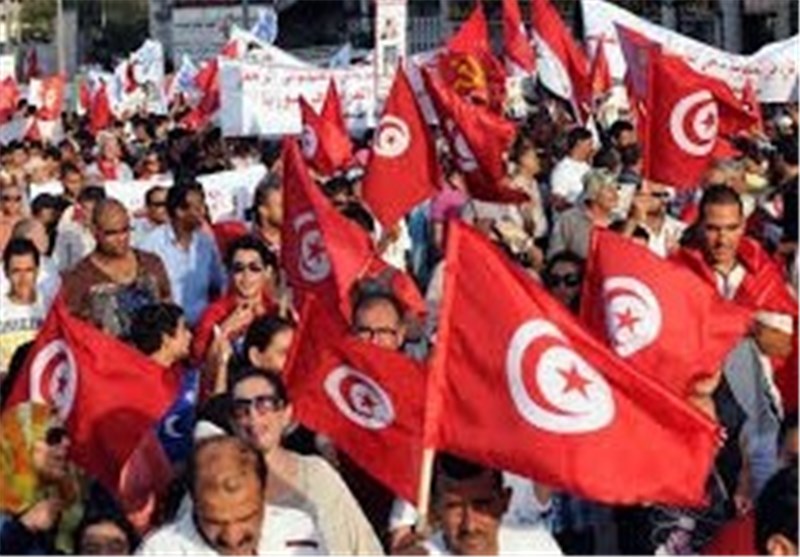 Kef is the city where a policeman killed in fighting with suspected jihadists is to be buried, an AFP photographer reported.
The walls of the building were burned and equipment inside it destroyed, with witnesses saying that protesters had ransacked the office in the morning.
Tunisians on Thursday mourned six policemen killed in a firefight with suspected jihadists, as long-awaited crisis talks faced fresh delay over opposition doubts about the ruling party' readiness to quit.
The slain police were to be buried later Thursday in home towns around Tunisia, including in the central Sidi Bouzid region where Wednesday's clash broke out, amid rising anti-government sentiment.
In Kef, where one of the officers is to be buried, protesters torched the office of the ruling Islamist party Ennahda on Thursday morning, an AFP photographer reported.
President Moncef Marzouki has declared three days of national mourning for the officers, but the victims' families have barred government representatives from attending the funerals, and no official ceremony is planned.