Iran's Top N. Negotiator, IAEA Chief to Meet Next Week
TEHRAN (Tasnim) – Iran's senior nuclear negotiator and director general of the International Atomic Energy Agency (IAEA) are scheduled to meet in Vienna on October 28, the agency said in a statement on Thursday.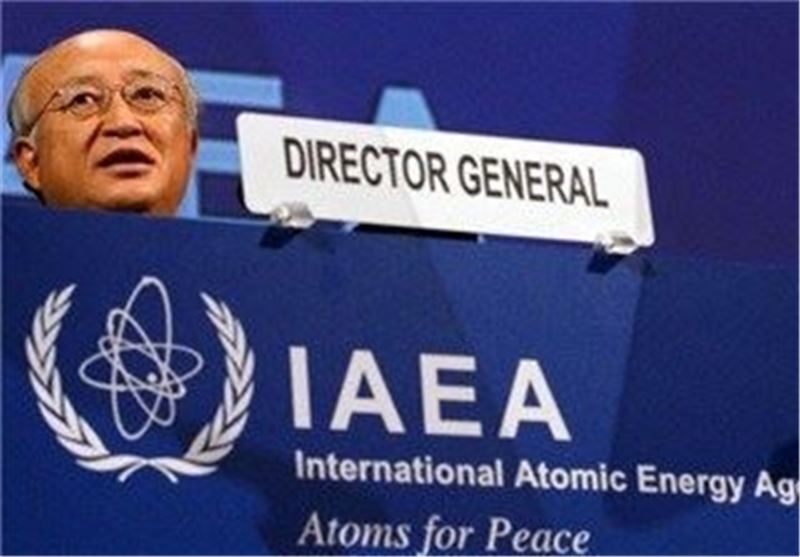 According to the statement, Iranian Deputy Foreign Minister for Legal and International Affairs Abbas Araqchi, who was also delegated to lead the nuclear talks between Tehran and the G5+1 (the US, Russia, China, Britain, France as well as Germany), is expected to have a meeting with IAEA Director General Yukiya Amano on Monday.
Neither Amano nor Araqchi is due to take part in those previously scheduled talks, which will be the 12th such meeting since early 2012.
"The meeting will provide an opportunity to exchange views on the way forward," read part of the statement, referring to Iran-IAEA talks due to take place on Monday.
Iran and the six powers wrapped up two days of talks over the Islamic Republic's nuclear energy program in Geneva, Switzerland, on October 16. Further talks will take place on November 7-8 in Geneva, which are to be preceded by sessions attended by scientific and sanctions experts to address differences and to develop practical steps.
Meanwhile, the expert-level talks between Iran and the six major world powers will be held following the Monday meeting between the Islamic Republic and the IAEA, Araqchi said on Thursday.
He said nuclear and sanctions experts from Iran and the six world powers are to meet in the Austrian capital, Vienna, on October 30 and 31.
The Iranian diplomat also noted that four experts from the banking, trade, oil and transportation sectors have been added to Iran's nuclear negotiating team.
Also on Wednesday, Head of the Atomic Energy Organization of Iran (AEOI) Ali Akbar Salehi said Tehran is prepared to voluntarily cooperate with the IAEA on the issue of a possible military dimension to its peaceful nuclear program, although the matter is outside the purview of the UN agency.
He said the only unresolved dispute between Iran and the IAEA is the discussion of a possible military dimension (previously referred to as Alleged Studies) to the country's peaceful nuclear program.
Referring to the record of close cooperation between the IAEA and Iran, a signatory of the Non-Proliferation Treaty (NPT), Salehi mentioned that Tehran has expressed preparedness to cooperate with the IAEA, since the Islamic Republic firmly believes that its nuclear activities are peaceful and pursues a transparent approach.