Norway Rejects Request to House Syrian Chemical Weapons for Destruction
TEHRAN (Tasnim) - Norway turned down a US request to receive the bulk of Syria's chemical weapons for destruction, saying it does not have the capabilities to complete the task by the deadlines given.
October, 25, 2013 - 12:52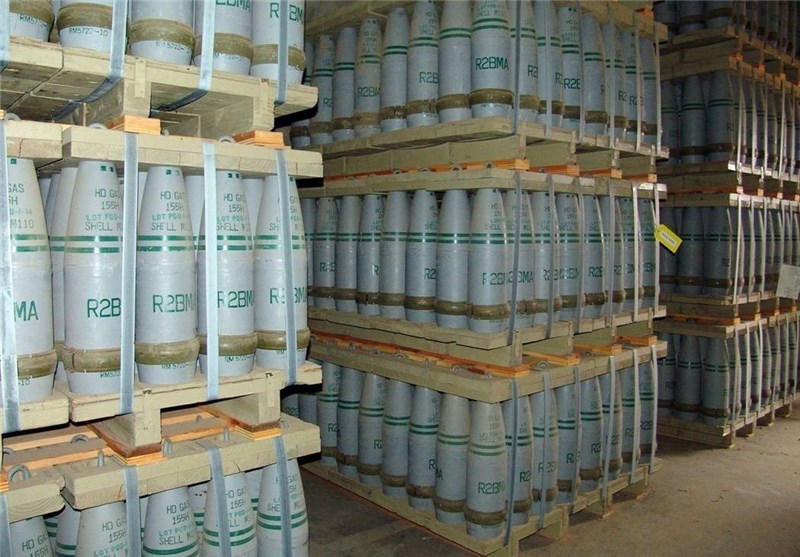 Norway's Foreign Minister Boerge Brende said on Friday Norway had not been able to identify a port that could receive the weapons and did not have the capacity to treat some of the waste products resulting from the destruction of the munitions, AP reported.
In a webcast news conference, Brende said both the US and Norway agreed there was no point in continuing "the evaluation of Norway as a place for this destruction."
Brende said the US is looking at other alternatives but did not give details.
Norway earlier this week said it was one of the nations that had been asked to take part in the destruction of 50 metric tons of mixed chemicals in the form of mustard gas and some 300-500 metric tons of materials needed to make nerve agents.
Under the UN resolution, Syria's chemical weapons production equipment must be destroyed by 1 November and stockpiles must be disposed of by mid-2014.
Last week, a spokesman for the Organisation for the Prohibition of Chemical weapons (OPCW) said the team was making good progress in its mission to inspect more than than 20 sites.
However he said security remained a concern for the 60 inspectors - who have been in Syria since October 1.