Israel, Saudis on Same page about Iran: Tzipi Livni
October, 25, 2013 - 13:35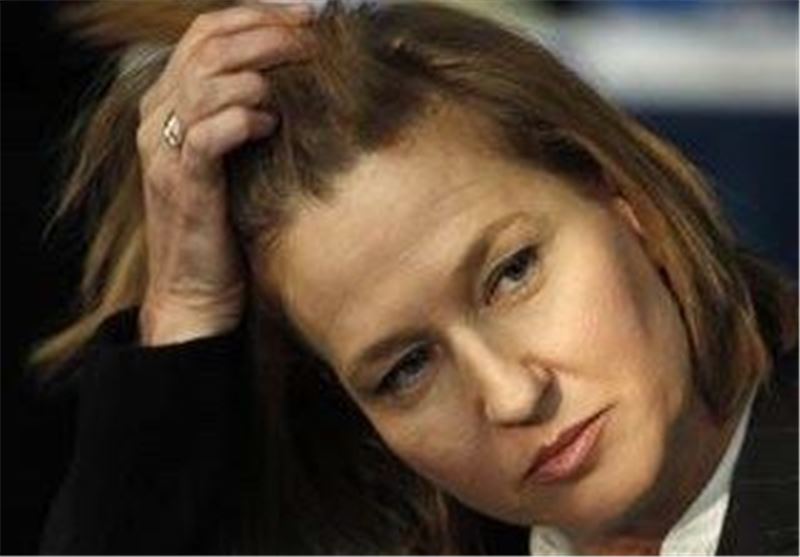 TEHRAN (Tasnim) - Israel's chief negotiator with Palestinians said Saudi Arabia and Israel have similar stands on Iran, but cannot cooperate as long the Palestinian conflict remains unresolved.
"When you hear the Saudis talking about what needs to be done in order to prevent a (nuclear-armed) Iran, I mean it sounds familiar," said Tzipi Livni, a former Israeli foreign minister who is leading talks with the Palestinians.
"I think that you can hear that Arabic sounds familiar to Hebrew when it comes to Iran," she said, making a rare public linkage between the goals of Israel and Saudi Arabia, which have long been enemies and have no diplomatic ties.
Saudi Arabia has grown increasingly frustrated with perceived US weakness in confronting Syria's civil war and with Washington's recent diplomatic engagement with Tehran , concerns Israel shares.
Three years ago, diplomatic cables published by WikiLeaks said that Saudi King Abdullah had frequently urged the United States to attack Iran to put an end to its nuclear program. Israel has also hinted at military action against Iran over its nuclear program, which Israel claims may have a military component.
Iran has dismissed such claims, saying its nuclear programs is for power generation and other peaceful purposes and that as a signatory to the Non-Proliferation Treaty it is entitled to use nuclear energy for civilian purposes.
Israel, on the contrary has refused to sign and ratify the NPT, and has obstructed initiatives to make the Middle East a nuclear- weapons-free zone.
Israel is presumed to have a sizable nuclear arsenal but neither confirms nor denies it. It is widely believed to possess up to 400 warheads.
Israeli Prime Minister Benjamin Netanyahu, addressing parliament last week, hailed the rare commonality of Israeli-Arab interests as something that could help advance decades-old peace negotiations with the Palestinians.
Livni, however, suggested that was unrealistic, telling a conference organized by the Jerusalem Post that Arab states first wanted to see progress in Israeli-Palestinian peacemaking before contemplating any change of policy toward Israel.
She said the conflict with the Palestinians makes it impossible or very difficult for the Arabs to act with Israel to confront a common threat.
The so-called Israeli-Palestinian peace talks, which are strongly opposed by Hamas and other resistance factions, revived in July after a three-year hiatus but have shown few signs of progress.
The Islamic Republic has always wanted cordial relations with all Muslim, particularly Arab, countries and has warned them against plots of enemies who want to create rift and discord among Muslim nations.