Kurdish Fighters Seize Syrian Border Post from Al Qaeda Militants
October, 26, 2013 - 17:46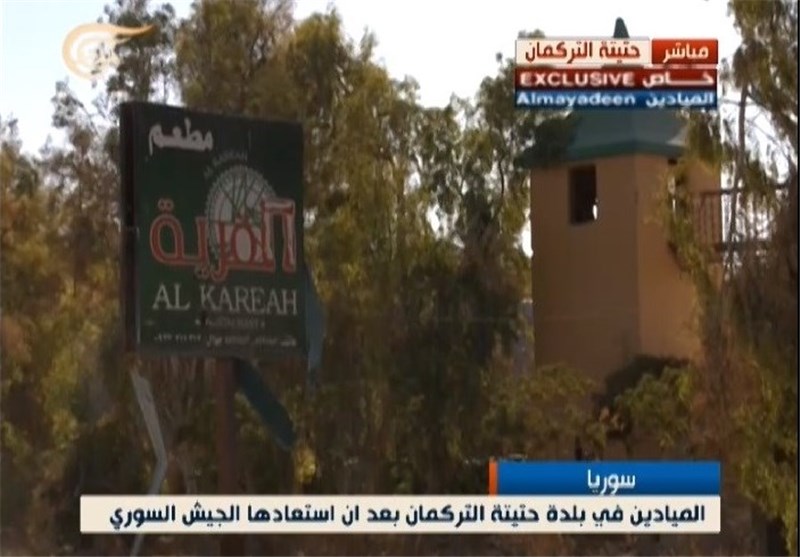 TEHRAN (Tasnim) - Kurdish militants seized a Syrian border post on the frontier with Iraq early on Saturday, fighters and monitors said, after three days of clashes with an al Qaeda-linked group which had held the crossing since March.
The armed Kurdish group YPG told Reuters fighting carried on through the morning and a senior security official on the Iraqi side of the crossing said he could hear gunshots, mortar fire and shelling.
The Yarubiya post and surrounding areas in the northeast were taken from the Islamic State of Iraq and the Levant rebel group, who had seized it from the army, The Syrian Observatory for Human Rights said.
Ethnic Kurds in Syria have a complex role in nearly three years of conflict.
YPG spokesman Redur Xelil told Reuters Kurdish areas in Syria were blockaded by Islamist groups on one side, Turkish forces on the other and the closed border with Iraqi Kurdistan. But he said it was "too soon to talk about using the crossing".
Forty people died when a car bomb exploded outside a mosque in Wadi Barada in Damascus province on Friday, said the anti-Assad Observatory, which verifies reports through a network of sources around Syria.
State news agency SANA said many terrorists were also killed in the explosion and quoted a witness who said the mosque's two entrances collapsed when the bomber struck before the end of Friday prayers.