Iran Parliament Offers Condolences over Death of Border Guards
October, 26, 2013 - 18:55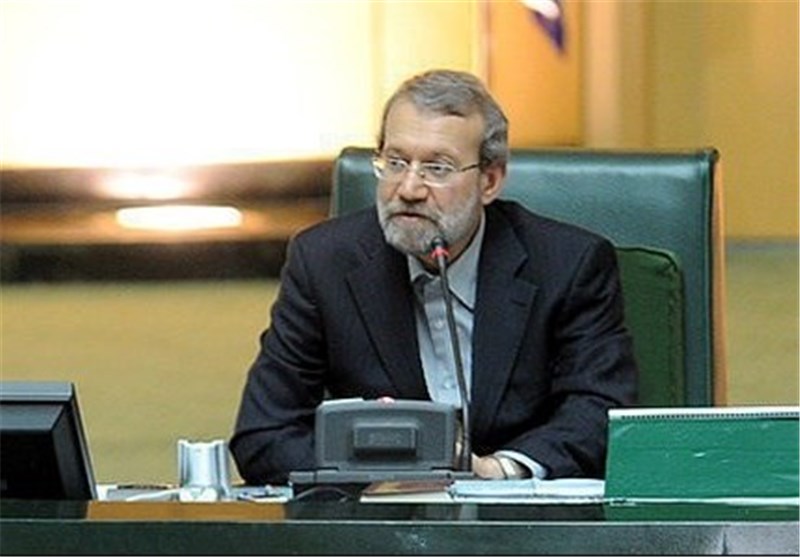 TEHRAN (Tasnim) – Iranian Parliament Speaker Ali Larijani expressed deep sorrow over the deaths of 14 guards in a terrorist attack on a border post in the southeast of the country, and offered his sympathies to everyone affected.
On Friday evening, a group of armed men carried out an ambush attack on a border post in Gazbostan, near Iran's southeastern city of Saravan.
According to informed officials, the armed assailants killed 14 Iranian border guards, wounded 6 others, and took three soldiers hostage in the raid.
In his Saturday message, Larijani asked the security and law enforcement forces to immediately "identify perpetrators of the heinous crime," and also called on neighboring Pakistan to counter armed terrorists according to a security agreement it has signed with Iran in the past.
Earlier in the day, Iran's Deputy Interior Minister for Security Affairs Ali Abdollahi said the interior ministry and the foreign affairs ministry are jointly pursuing the case, and noted that Iranian authorities are doing their best to free the three hostages.
Also, Hedayatollah Mirmorad Zehi, member of Iranian parliament, quoted the governor of Saravan as saying that Jaysh al-Adl terrorist group was behind the terrorist attack, but said he could not independently verify the report.
Pakistan, perennially obsessed by a much larger and powerful arch rival to its east, has kept heavy army presence along the border with India.
It is also fighting a low-level, long-running separatist Baloch insurgency in its vast, sparsely populated province of Balochistan that abuts Iran. These factors have left its 700-kilometer border with Iran largely at the mercy of bandits and drug traffickers.