Bahraini Opposition Leader Says Protests Continue despite Suppression
October, 27, 2013 - 13:40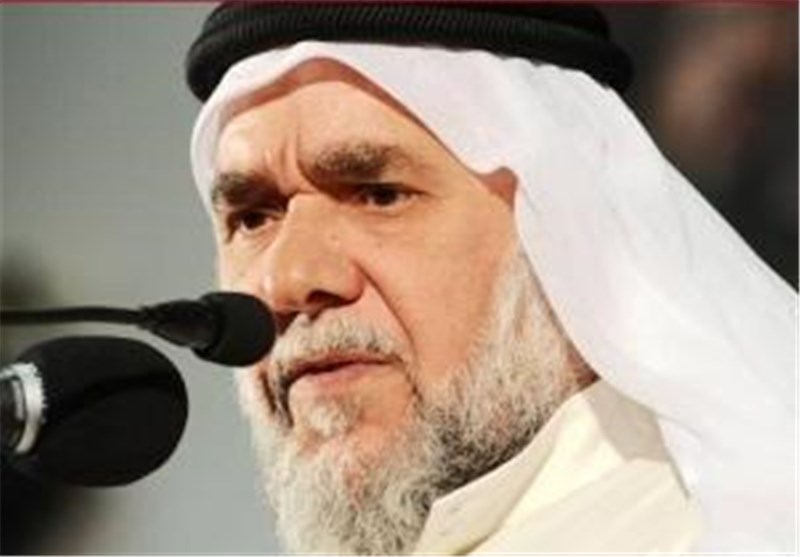 TEHRAN (Tasnim) – A prominent Bahraini opposition leader said the Al Khalifa regime would never be able to restrain the Arab nation from holding demonstrations, noting that the opposition will keep staging mass rallies against the ruling family.
"The Bahraini nation has repeatedly announced in the demonstrations that no matter how much the Al Khalifa wants to intensify the crackdown (on people), it would not be able to prevent the Bahraini nation from pouring into the streets and shouting slogans for the overthrow of Manama regime," Ali al-Mushaima told the Tasnim News Agency on Sunday.
He also expressed concern about the conditions of those opposition activists now held in the regime's custody, and warned that the ruling government might resort to liquidating the opposition leaders to dampen or silence the anti-regime protests.
The Persian Gulf state has seen frequent unrest since authorities cracked down on the popular uprising against the ruling monarchy in early 2011.
Human Rights Watch has accused the Bahraini government of violence and torture, with frequent reports of child protesters facing conditions which border on torture while in custody.
Human rights organizations have also accused the West of turning a blind eye to the crackdown, because it considers Bahrain as strategically important, providing a haven for the US Navy's Fifth Fleet in the Persian Gulf.
Bahrain has seen tens of people killed since the protests erupted, according to the International Federation for Human Rights. Hundreds more have been arrested and languish in prison.
In a recent mass show trial in six separate cases, 95 Bahraini protesters were sentenced to between three and 15 years in prison for allegedly trying to topple the country's constitutional monarchy, organizing bombings and inciting anti-government rallies.
Many popular human rights activists were among the 95 individuals receiving a total of 808 years behind bars.