Speaker: Iran Will Remain Committed IAEA Member Under All Circumstances
October, 27, 2013 - 16:42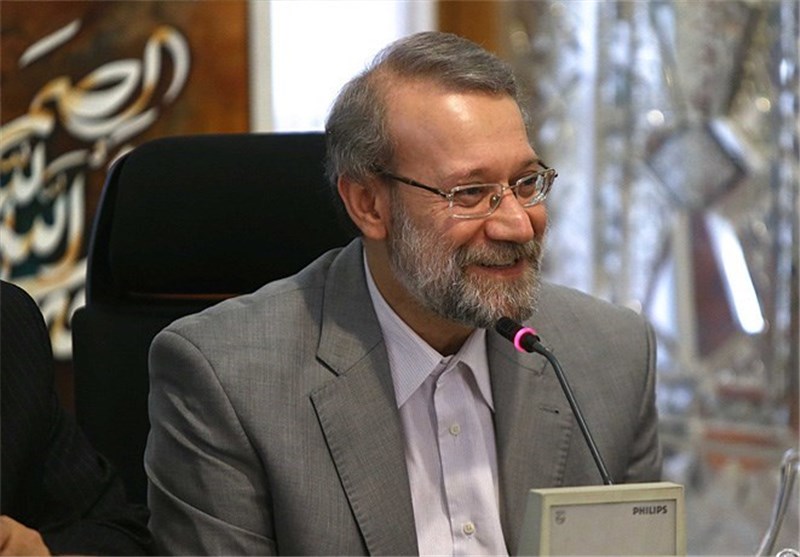 TEHRAN (Tasnim) – Iran remains committed to all nuclear-related treaties it has acceded to and continues to work in the field of nuclear science and other modern technologies, said parliament speaker on Sunday, but reiterated that nuclear weapons will always remain a forbidden taboo for the country.
Asked about the possible results of nuclear talks between Tehran and the G5+1 (the US, Russia, China, Britain, France as well as Germany), Ali Larijani told China's Phoenix TV on Sunday that the country would continue with its peaceful nuclear program, as in the past, irrespective of the result of negotiations.
"We are committed to the treaties we have signed earlier, but we will work on nuclear science and modern technologies," he told the Chinese TV, when asked about Iran's approach in case the nuclear talks fail to yield the desired results.
"However," Larijani added, "we will work with a different format if the talks produce results."
Iran and the six powers wrapped up two days of talks over the Islamic Republic's nuclear energy program in Geneva, Switzerland, on October 16. Further talks will take place on November 7-8 in Geneva, which are to be preceded by sessions attended by scientific and sanctions experts to address differences and to develop practical steps.
The expert-level talks between Iran and the six major world powers, slated to be held on October 30-31 in the Austrian capital of Vienna, will come on the heels of a meeting between Iran's senior nuclear negotiator and director general of the International Atomic Energy Agency (IAEA) in the same city on October 28.
The IAEA regularly inspects Iran's nuclear facilities, but it also wants Tehran to address what it suspects are indications that the program may also have possible military dimensions aimed at developing a nuclear weapons capacity.
The United States, Israel and some of their allies repeatedly accuse Iran of trying to pursue non-civilian objectives in its nuclear energy program, with the US and the European Union having used the unsubstantiated claim as an excuse to impose illegal sanctions against Tehran.
Iran has categorically rejected the allegation, stressing that as a committed member of the IAEA and a signatory to the Nuclear Non-proliferation Treaty (NPT), it is entitled to develop nuclear technology for peaceful purposes.
In addition, the IAEA has conducted numerous inspections of Iran's nuclear facilities but has never found any evidence showing that Iran's civilian nuclear program has been diverted to non-civilian purposes.
Like other countries, Iran is entitled under the NPT to use nuclear energy for peaceful purposes, and that right has long been understood to encompass enrichment under safeguards.
Iran, one of the original states to sign the Nonproliferation Treaty, completed its Safeguards Agreement with the IAEA in 1974.