Death Toll in Iraq's Car Bombs Rises to 54
October, 27, 2013 - 16:34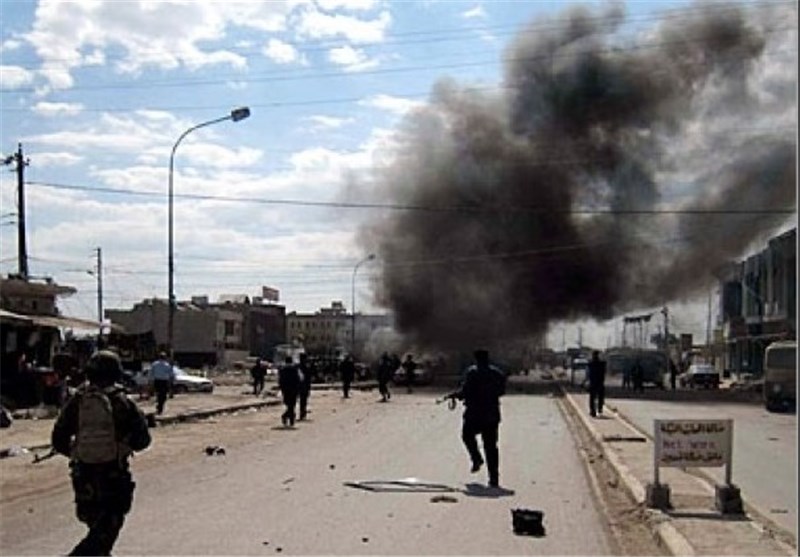 TEHRAN (Tasnim) - Ten car bombs ripped through the Iraqi capital, Baghdad, killing at least 42 and wounding dozens more, officials said. A separate blast targeting soldiers in the northern city of Mosul reportedly killed a dozen more, brining Sunday's death toll to 54.
Nine of the blasts targeted predominantly Shiite Muslim districts over the course of half an hour, police said.
The most violent of those blasts occurred in the town of Nahrawan, south of the capital, where two back-to-back car bombs exploded near a busy market, killing seven people and injured 15 others, RT reported.
Attacks in the northern Shaab and southern Abu Dshir neighborhoods killed six people each. Other explosions hit the neighborhoods of Mashtal, Baladiyat and Ur in eastern Baghdad and the northern Sab al-Bor and Hurriyah districts.
Six medical officials confirmed the casualty figures to AP. All spoke on condition of anonymity as they were not authorized to speak to the press.
There was no immediate claim of responsibility, although such coordinated attacks have in the past been a hallmark of The Islamic State of Iraq and the Levant – al-Qaeda's local branch.
Meanwhile, Sunday's deadliest attack targeted soldiers in the northern city of Mosul, killing at least 12 people and wounding 24 others. A man driving a car packed with explosives blew himself up outside a government bank where soldiers were waiting in line to collect their salaries, Reuters cites police as saying.
On Friday, a series of nine bombs detonated by remote control killed 16 people across the country as Shiite Muslims commemorated the religious festival of Al-Ghadeer. Last week, a suicide bomber killed at least 38 people outside a cafe in a mainly Shiite Muslim district of Baghdad.