Argentine Ruling Party Loses Ground in Congress
TEHRAN (Tasnim) - President Cristina Fernandez's Front for Victory lost ground in congressional elections Sunday, giving up seats in Argentina's four largest districts and dashing the bloc's hopes that it could win enough seats to revise the constitution and let her run for a third term.
October, 28, 2013 - 12:32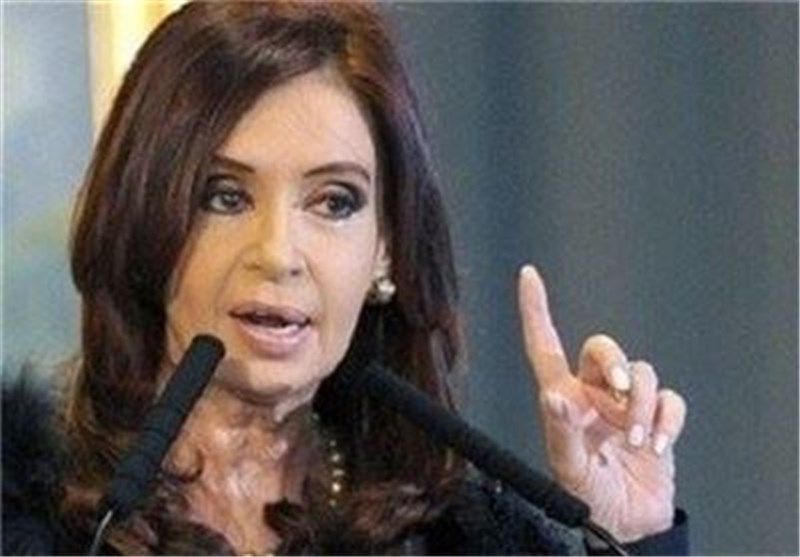 The president's former cabinet chief and now political rival, Sergio Massa, gained the most votes nationwide, one of his allies predicted.
It was too early to tell based on exit polling alone whether the government and its allies lost the thin majorities they have used in the lower house and Senate to dominate the country's political agenda. The first official results weren't due until sometime Sunday night, AP reported.
Juliana di Tullio, a ruling front candidate for the lower house, said the government believed it wouldn't lose majorities in either chamber.
However, Massa's arrival as a deputy in Congress, as a popular rival with a slate of lawmakers claiming to represent the center in politically polarized Argentina, represents a new threat to Fernandez's all-or-nothing style of governing.
And because Fernandez clearly failed to gain the two-thirds majorities in both houses needed to end constitutional term limits, the vote ensured she will be out of office after 2015, marking the beginning of the end of a government that she and her husband, the late President Nestor Kirchner, have led for a decade.
Exit polls suggested the slate led by Massa, the mayor of the wealthy the Tigre municipality where many of Argentina's rich and famous live in gated communities, did better in Buenos Aires province than the slate led by Martin Insaurralde, who was hand-picked by Fernandez to lead the ruling front's slate of candidates.
Voting is mandatory in Argentina, and more than 75 percent of the 30 million registered voters cast ballots, Interior Secretary Florencio Randazzo said.
The Kirchners steadily increased the power of the presidency over the last decade, but Congress may now be in a position to reassert itself during the final two years of her term. While Fernandez remains popular nationwide, particularly among poor people who benefit from many government subsidies, her allies can no longer keep rivals in check by floating the idea of a "re-re-election" to a third term.