Fierce Storm Batters England, Northern France
TEHRAN (Tasnim) - The UK faced travel chaos on Monday morning and 65,000 homes in northwestern France were left without electricity as one of the worst storms to strike the UK's southwest coast in years swept in from the Atlantic Ocean.
October, 28, 2013 - 16:31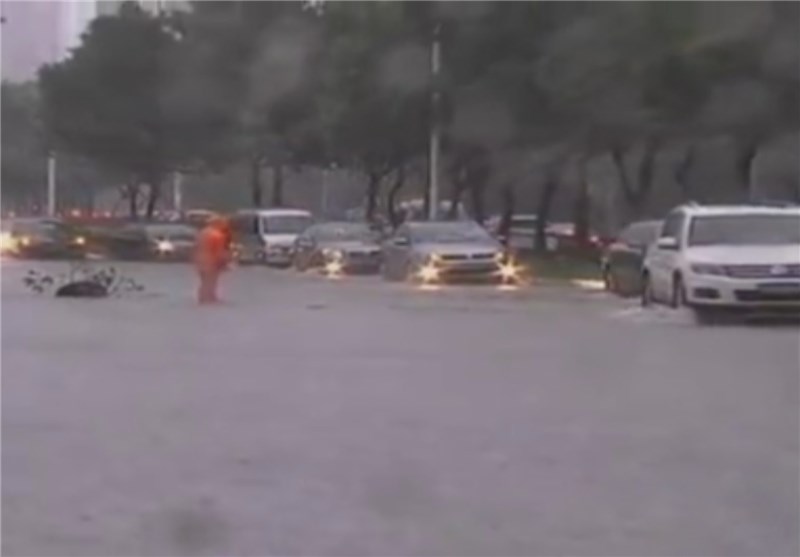 The strongest storm to hit Britain in a decade battered the south of England on Monday after causing widespread damage in northern France, forcing airports to cancel flights, cutting power to thousands of homes and disrupting the travel plans of millions of commuters.
Three administrative regions in northern France, including the Somme, Pas-de-Calais and Nord were still on "Orange Alert" Monday, while others were taken off the danger list as the storm moved northwards to the North Sea and Great Britain. At 9am, 65,000 French homes were still without electricity, AFP reported.
About 40,000 British households were left without power in one of the worst storms to hit England since the 1987 "Great Storm" which killed 18 people in Britain and felled around 15 million trees.
In England, winds of up to 160 km per hour were recoded at the southern Isle of Wight early Monday. Rail services across the region were shut down, stranding commuters at the start of the working week. Meanwhile, toppled trees crushed cars, damaged properties and flooding made some roads impassable in much of southern England.
A 17-year-old girl has died after a tree fell onto the static home she was sleeping in at Hever, Kent Police said.
London's Heathrow airport said 130 flights were cancelled, the majority between 0600 and 1100 GMT and told passengers to check with their airlines before travelling.
Gatwick airport warned of flight disruption, adding that the train services to the airport would not run until 0900 GMT.
Strong winds were forecast to continue hitting Britain's East, East Midlands, West Midlands, South East and South West and there was a risk that motorbikes and high-sided vehicles could be blown over, the agency added.