Tasnim Managing Director Deplores Negative Media Campaign against Syria
October, 28, 2013 - 18:45
TEHRAN (Tasnim) – Managing Director of the Tasnim News Agency Majid Qolizadeh strongly criticized negative media propaganda campaign against Syria, and stated that some media are fabricating realities about the crisis-hit country.
Many western and some regional media are trying to exaggerate Syrian crisis or fabricate or downgrade realities on the ground, and portray an insecure image of Syria in which there is public opposition against the central government, said Qolizadeh on Monday in a meetign with visiting Syrian elites.
"Based on a pre-planned scenario, these media are trying to present a dark image (of Syria)," he stated.
"In fact" Qolizadeh said "they (media) are moving in line with anti-Assad opposition and trying to show Syria as a chaotic state."
"That is against the fact that... the situation is calm in Damascus, and that the Syrian Army has full control in most of the important provinces of the country."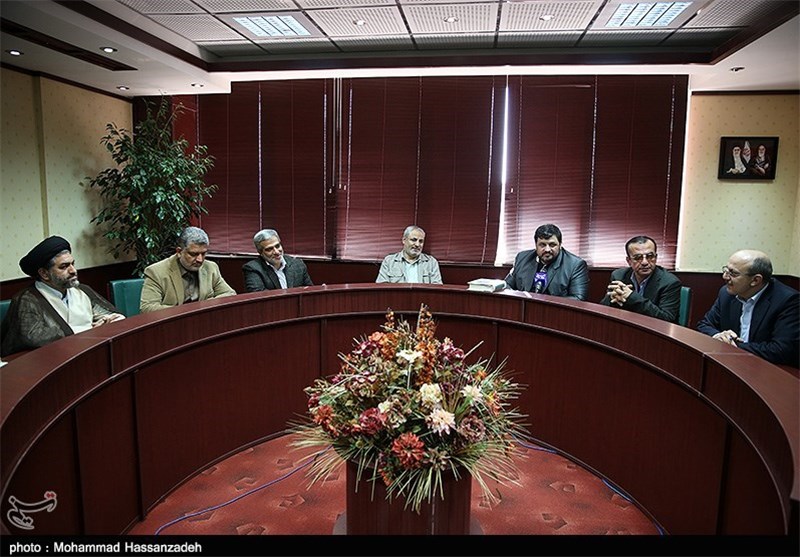 Qolizadeh further said that all sides involved in the Syrian crisis have realized that "there is no military solution to the Syrian crisis" and reached agreement over the need for seeking a political and diplomatic solution to the crisis.
The Syrian Army has been clearing the various parts of the country from the foreign-backed terrorists in recent months.
Yesterday, units of the armed forces carried out operations against terrorists' dens and gatherings in several areas, killing and injuring many of them, in addition to destroying their weapons, ammunition and vehicles in different provinces, the Syrian News Agency, SANA reported.
A unit of the armed forces clashed with an armed terrorist group's members who were attempting to infiltrate from the Lebanese lands to Tallkalakh countryside in Homs, inflicting heavy losses upon them.
A military source told SANA that an army unit in cooperation with the border guards repelled an armed terrorist group's members while they were attempting to sneak into Syria through al-Mathuma site, killing and injuring most of them, in addition to destroying their weapons and ammunition.
Units of the armed forces achieved advancement in Barzeh neighborhood in the city and killed scores of terrorists , some of them affiliated to Jabhat al-Nusra, in several villages and towns in Damascus Countryside.
An official source told SANA that the army units clashed with terrorists to the west of Syrian Educational Channel's building in Barzeh neighborhood and controlled a number of buildings after killing all terrorists stationed inside them.