Pakistani Victims of US Drone Attack to Appear before Congress
October, 29, 2013 - 15:12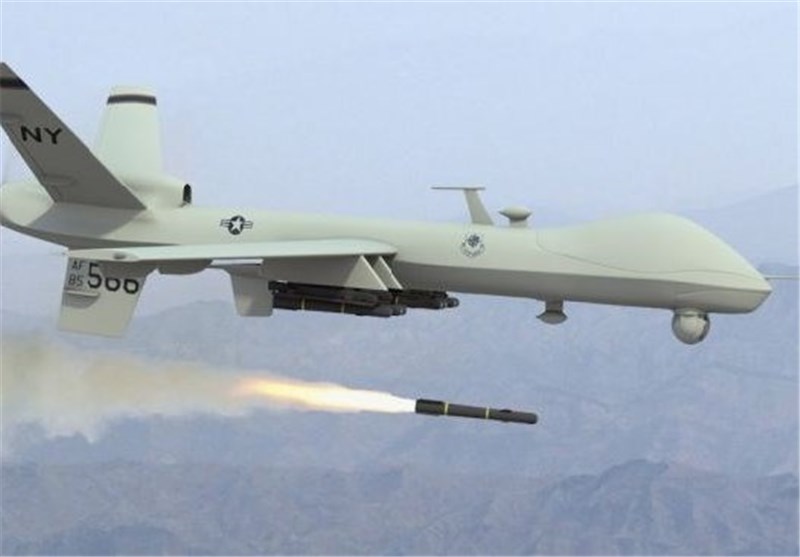 TEHRAN (Tasnim) - A Pakistani school teacher and his children will be the first drone victims to testify before Congress on Tuesday, October 29.
Their lawyer, however, has been prevented from entering the US.
Last October, Rafiq ur Rehman was out visiting his sister when a drone missile struck near his home, killing his mother, Momina Bibi, 67, and injuring his three children.

Rehman, a primary school teacher in North Waziristan, will speak to Congress about his experience on Tuesday, as will two of his children: Nabeela, age 9, and Zubair, age 13, RT reported.

The Rehmans were invited to the United States by Rep. Alan Grayson (D-Fla.), who said it's important to hear from those living under the eye of the country's controversial drone program.

"When it comes to national security matters like drone strikes, it's important that we hear not only from the proponents of these attacks, but also from the victims," Grayson said in a statement. "They have a unique perspective to share with Congress, and I hope that my colleagues will attend this important event."

Originally, the Congressional briefing was scheduled for last month, but the State Department declined to issue a visa to the Rehmans' attorney, Shahzad Akbar.
"It's not like my name is scratched because there is some sort of confusion. My name is blocked!" Akbar told the Guardian in September.
"Before I started drone investigations I never had an issue with US visas. In fact, I had a US diplomatic visa for two years."
According to Akbar, his travel restrictions prevented him from speaking at a human rights conference in Washington last April, and most recently he was also absent at a "Life Under Drones," part of a drones conference at New York University.
Despite Akbar's absence, with Rep. Grayson's help the Rehman family was able to secure travel arrangements for the October 29 meeting.
The briefing comes only a few days after a Washington Post report revealed that Pakistan's government officials secretly approved of US drone strikes in the country despite public condemnations to the contrary.