Iranian Red Crescent Distributes Humanitarian Aid in Sudan
TEHRAN (Tasnim) – Iran's Red Crescent Society distributed humanitarian aid among Sudanese people in the flood-stricken regions.
October, 29, 2013 - 19:38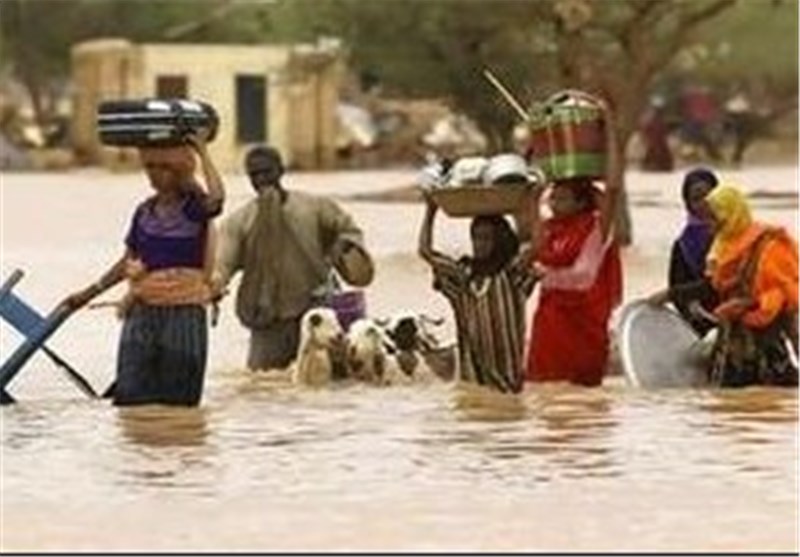 The caretaker of the health center of Iran's Red Crescent Nasser Shoushtarizadeh said the society has allocated $50,000 credit to buy the required goods and distribute them among the Sudanese flood victims.
"We have thus far purchased 3,000 blankets, 1,500 bamboo mats, 1,500 20-liter water containers, and 3,000 mosquito nets, among the other necessary items in the flood-stricken regions."
Shoushtarizadeh said that these goods have been distributed among the members of 1,500 families in al-Jazeera and Nahr Neel provinces.
Extreme floods across vast parts of remote and impoverished South Sudan have affected over 156,000 people, the United Nations has said, with many areas now accessible only by air.
Seven out of ten states in grossly underdeveloped South Sudan have been declared disaster zones by the government, said UN on October 23.
The UN Office for the Coordination of Humanitarian Affairs (OCHA) said that "severe flooding" due to intense seasonal rains had left 156,000 people in need of assistance.