Iran-US Direct Flights May Soon Be Taxied to Runway
TEHRAN (Tasnim) – Direct flights between Iran and United States may be launched in the near future, preferably from Iran's Kish Island, an economic activist said.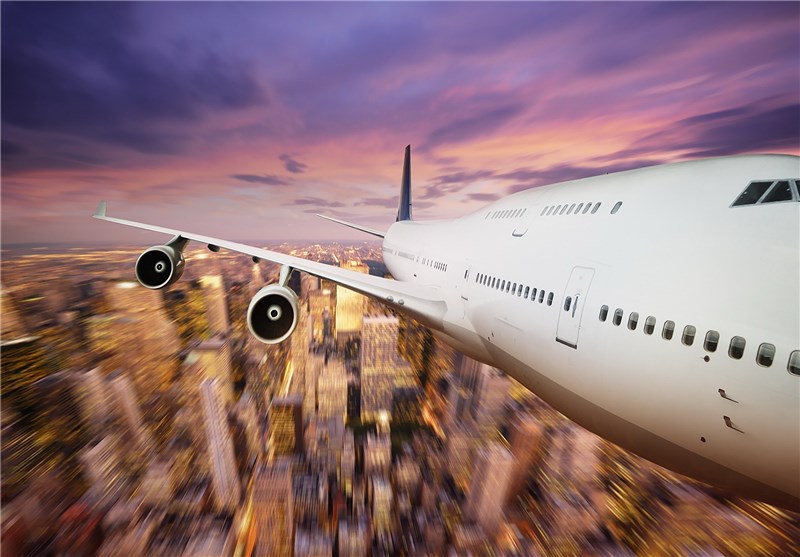 The first direct Iran-US plane flight after the victory of the Iranian Islamic Revolution may takeoff in near future, a member of Iran Chamber of Commerce and Industries (ICCI) said in Qom on Tuesday.
"Arrangements for the establishment of the flight route have been made by the Persian Gulf Zomorrod (Emerald) Company," said Abolfazl Hejazi.
He proposed that the Iran-US flights would be between Iran's Persian Gulf Kish Island and New York city, arguing that since Kish is a free trade zone (FTZ) there is no need to obtain visas for entering it from other countries.
"The Iranians residing in the US and the foreign passengers too, can upon arrival in Kish apply for visas after visiting the attractions of the Persian Gulf island," he proposed.
The next step is obtaining licenses from the State Aviation Company for the various Iranian airlines capable of chartering the 13-hour flights between Iran and the United States, for which the company has already applied.
"There are more than four million Iranian citizens living in the United Sates and they are typically economically well off. Beyond doubt, the direct Iran-US flight will bring a high amount of hard currency into the country," Hejazi added.
Rohani has directed a top presidential aide, Akbar Torkan, to pursue the resumption of Iran-US flights, which stopped 34 years ago when Iranian revolutionary students stormed the American embassy in Tehran and took 52 diplomats hostage for 444 days.
Torkan, the caretaker of Irans High Council for Iranian Affairs Abroad, told local news agencies that Rohani had issued the order following his meeting with Iranian expatriates in New York on the sidelines of his visit to the United Nations.
He has ordered studying the start of direct flights between Iran and the United States in order to obviate the problems facing the Iranian expatriates visits, Torkan was quoted as saying by the semi-official Fars news agency.
In New York, Rohani participated in a dinner thrown for Iranians living in the US and pledged to facilitate their travel to Iran. The US, and Los Angeles in particular, is home to hundreds of thousands of Iranian expatriates, many of whom immigrated from Iran soon after the 1979 Islamic revolution.
It is the natural right of every Iranian to be able to visit his or her homeland, Rohani told a cheering crowd in New York. Iran belongs to all Iranians … No one is allowed to deprive the Iranians from smelling the scent of their homeland.
Travelers between Iran and the US currently have to change flights in a third country, usually in Europe or the Persian Gulf states. Although personal travel is generally exempted from US sanctions, experts say there are couple of major obstacles before an Iran-US direct flight can resume.
The US treasury has barred Iranian airlines including Iran Air from being allowed to land or operate in the US. Furthermore, extraterritorial US sanctions prevents European airports from providing Iranian carriers with fuel or accepting money from them.
Unlike US flights, Iranian airlines still travel to London directly but are denied re-fuelling. Iran Air has at least three flights a week to London but has to stop in Ljubljana, Slovenia, to refuel each time it returns to Tehran. It can refuel in Ljubljana since the airport there has no direct flight to the US.
Iranians have long complained that sanctions such as those imposed on airlines largely affect ordinary people rather than the Islamic Republics government.
Iranians are also cut off from the outside world financially because of banking restriction.