Iran's Speaker Has Positive Perspective on Nuclear Talks
October, 30, 2013 - 12:39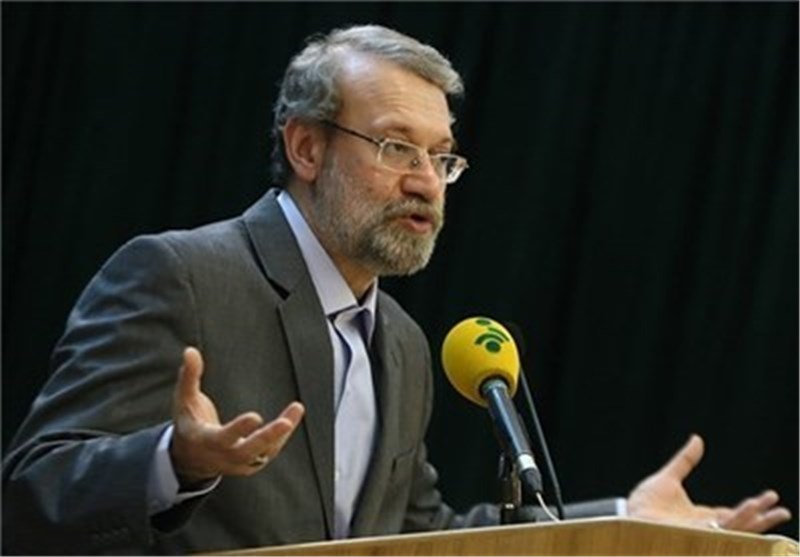 TEHRAN (Tasnim) – Iranian parliament speaker said in Beijing Wednesday he had a positive view of the future of Iran's nuclear talks with six world powers, adding that the sides should take advantage of such meetings to remove the existing misunderstandings.
"Given my experience in nuclear negotiations, I see a positive perspective for such talks, although there was no need for this much adventurism (on the part of western countries)," said Ali Larijani.
He hailed the diplomatic activities of the new government as extensive and promising, saying that Iran's parliament is united in giving support to the administration of President Hassan Rouhani.
Elsewhere in his remarks, the Iranian top parliamentarian said that the world powers cannot force Iran to retreat from its stands, but expressed satisfaction with the westren governments' decision to return to the negotiating table, a path he described as being favored by Iran.
"The talks with the western side had some positive points, and I think some misunderstandings must be removed," he added.
Larijani was appointed as Iran's chief nuclear negotiator in August 2005 and kept the job for more than two years before he resigned in October 2007.
On Monday, Iran's Deputy Foreign Minister Abbas Araqchi presented the Islamic Republic's new approach to its nuclear energy program in a meeting with IAEA Director General Yukiya Amano.
After the two-day negotiations -- the 12th round of such meetings since January last year -- Iran and the IAEA issued a joint statement, which was announced to reporters by Tero Varjoranta, Deputy Director General for Safeguards, on October 29.
What follows is an excerpt of the joint statement:
Following a meeting between the IAEA Director General Yukiya Amano and Iran's Deputy Foreign Minister, Seyed Abbas Araqchi, delegations of the Agency and the Islamic Republic of Iran had a very productive meeting covering past and present issues on the 28th and 29th of (October) here in Vienna.
Iran presented a new proposal on practical measures as a constructive contribution to strengthen cooperation and dialogue with a view to future resolution of all outstanding issues.
Following the substantive discussions it was decided that a further meeting will be held on 11th November in Tehran in order to take this cooperation forward.
Iran and the G5+1, comprised of the five permanent members of the UN Security Council as well as Germany, held a new round of negotiations in Geneva on October 15-16, which both sides described as constructive and forward-looking. The two sides are to meet again in Geneva on November 7-8 in a bid to bridge the divide between them and reach common ground.