IAEA Official Views Negotiations with Iran as "Productive"
October, 30, 2013 - 12:46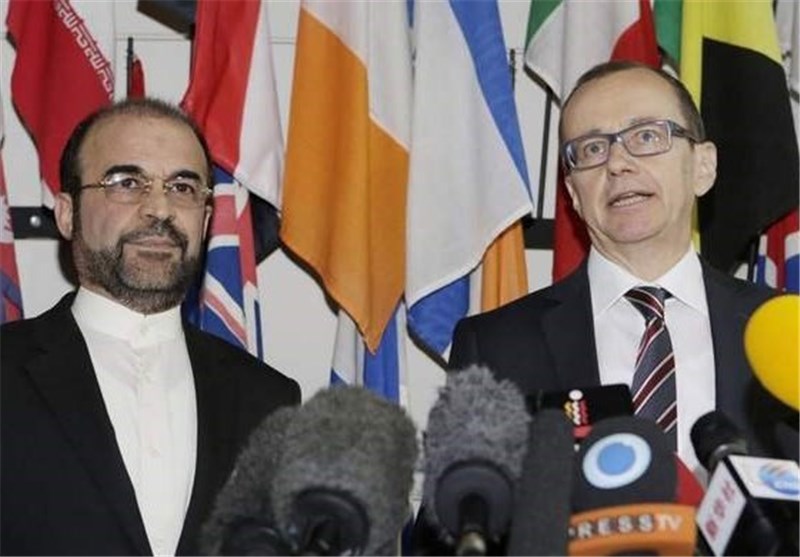 TEHRAN (Tasnim) – The International Atomic Energy Agency's deputy director general in charge of nuclear inspections said the UN agency and Iran have held "very productive" talks in the two-day negotiations in Austria's capital of Vienna.
Iran and the UN nuclear agency wrapped up the second day of technical nuclear talks at the headquarters of IAEA in Vienna, Austria, on Tuesday.
Speaking to reporters at the end of the two-day talks on October 29, Tero Varjoranta, Deputy Director General for Safeguards, said the two sides "had a very productive meeting on past and present issues".
According to a joint statement by the IAEA and the Islamic Republic, the next round of negotiations between the two sides will be held in the Iranian capital of Tehran on November 11.
"Following a meeting between the IAEA Director General Yukiya Amano and Iran's Deputy Foreign Minister, Seyed Abbas Araqchi, delegations of the Agency and the Islamic Republic of Iran had a very productive meeting covering past and present issues on the 28th and 29th of (October) here in Vienna," read part of the statement.
Iran's Ambassador to the IAEA Reza Najafi, who headed the Iranian delegation in the expert-level negotiations, said Tehran presented new ideas to overcome the West's standoff over Iran's peaceful nuclear program.
"I believe that, with the submission of these new proposals by Iran, we have been able to open a new chapter of cooperation," he said on Tuesday.
Iranian Deputy Foreign Minister Abbas Araqchi said in Vienna on Monday that he had put forward proposals to IAEA Director General Yukiya Amano and pledged a "new approach" in dealings with the UN agency. But he gave no specifics.
The IAEA regularly inspects Iran's nuclear facilities, but it also wants Tehran to address what it suspects are indications that the program may also have possible military dimensions aimed at developing a nuclear weapons capacity.
Meanwhile, the United States, Israel and some of their allies repeatedly accuse Iran of pursuing non-civilian objectives in its nuclear energy program, with the US and the European Union having used the unsubstantiated claim as an excuse to impose illegal sanctions against Tehran.
Iran has categorically rejected the allegation, stressing that as a committed member of the IAEA and a signatory to the NPT, it is entitled to develop nuclear technology for peaceful purposes.
In addition, the IAEA has conducted numerous inspections of Iran's nuclear facilities but has never found any evidence showing that Iran's civilian nuclear program has been diverted to non-civilian purposes.