Salehi: Iran Continuing 20% Uranium Enrichment
October, 31, 2013 - 13:22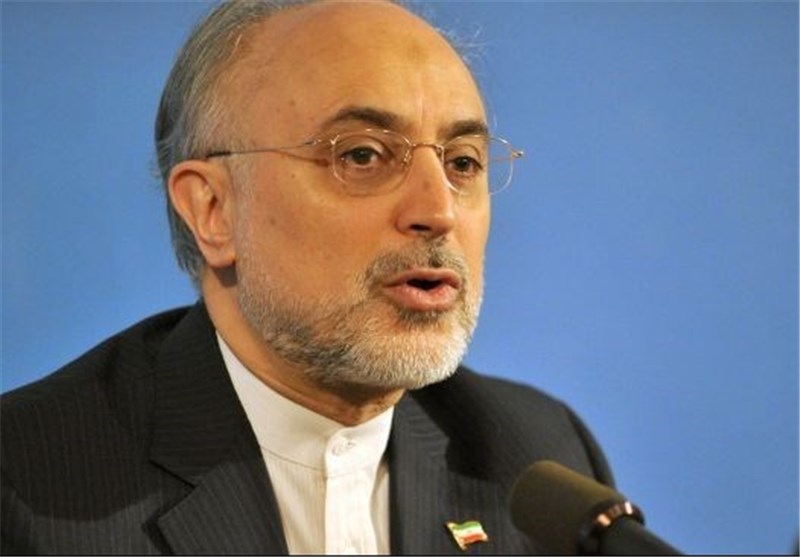 TEHRAN (Tasnim) - Head of the Atomic Energy Organization of Iran (AEOI) Ali Akbar Salehi announced that the country has not stopped its 20% uranium enrichment activities.
"20% enriched uranium and nuclear plates are being produced inside Iran and there has never been a halt in production process," Salehi said on Wednesday, adding that fuel plates are needed for Tehran Research Reactor and production of radiomedicines.
Salehi also said that the Tehran research reactor's activity is underway without any halt.
The Head of the Iranian Parliament's National Security and Foreign Relations Commission Alaeddin Borujeridi, too, had earlier said that Iran has not ceased is production of 20 enriched uranium for peaceful purposes.
All of Iran's nuclear activities are under supervision of the International Atomic Energy Agency (IAEA).
Meanwhile, the United States, Israel and some of their allies have repeatedly accused Iran of pursuing non-civilian objectives in its nuclear energy program, with the US and the European Union having used the unsubstantiated claim as an excuse to impose illegal sanctions against Tehran.
Iran has categorically rejected the allegation, stressing that as a committed member of the IAEA and a signatory to the NPT, it is entitled to develop nuclear technology for peaceful purposes.