Most Canadians See Edward Snowden as Hero, Poll Suggests
October, 31, 2013 - 16:33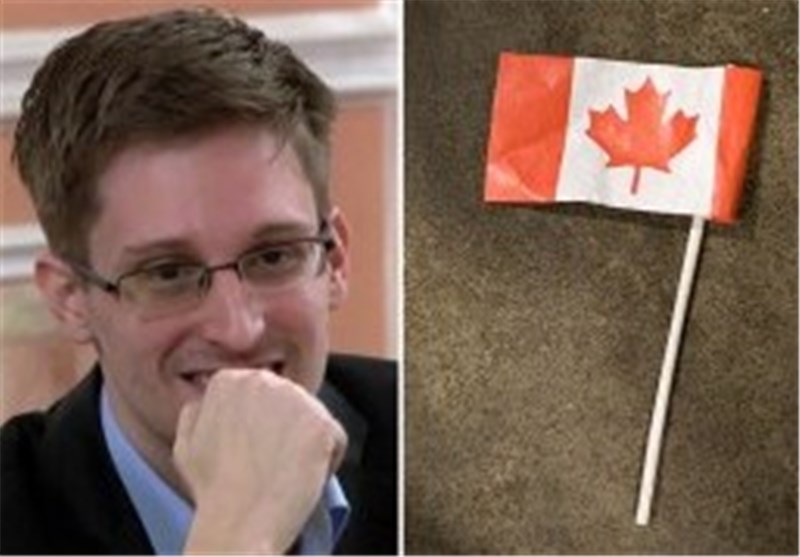 TEHRAN (Tasnim) – A new poll suggested that nearly seven in ten Canadians support Edward Snowden, the man at the eye of a gathering storm over global electronic surveillance.
The Angus Reid Global Survey released Wednesday exclusively to The Huffington Post says 52 percent of Canadians who voted Conservative in the last election said they believe Snowden is a hero for revealing classified US documents about its spying activities, the Huffington Post reported.
But that number rose to 67 percent for Liberals and 78 percent for New Democrat voters.
"There's no question that he has become the catalyst and the concrete manifestation of an issue that otherwise seems to be very abstract and vague," said Angus Reid, chairman of Angus Reid Public Opinion.
It came to light on Tuesday that documents leaked by the former NSA contractor implicate Canada's diplomatic offices abroad as housing eavesdropping operations for US surveillance programs. Information indicating Canada in spying on the Brazilian government was also revealed by Snowden's leaks.
The poll found Conservative voters were less wary of electronic spying activities than those who supported the opposition parties. While 75 percent of NDP voters and 65 percent of Liberals said e-surveillance is unacceptable, just 42 percent of Conservative supporters agreed with that statement.
Nearly 80 per cent of respondents in the three countries said the issue of electronic surveillance is important.
"It's an interesting issue because it's come from nowhere. Now it occupies a top-five spot as a significant issue in each of the three countries," Reid said.
Canadians and Americans were more likely to find e-surveillance unacceptable than Britons. In the Britain, 52 percent said monitoring internet communications of the general public should not be tolerated, fewer than the 60 percent reported in the US and Canada.
"In the UK, levels of acceptability are a little higher and I think that's because of their longer history with CCTV, the IRA and other security issues they've had to face over the decades," Reid said.
Very few of those polled in any country said they felt that information gathered should be used for "any purpose the government chooses". Only five percent of respondents in the US and Canada and seven percent of those in the UK trusted their governments implicitly with their data.