Russia Denounces New Israel Settlement Plan
October, 31, 2013 - 17:26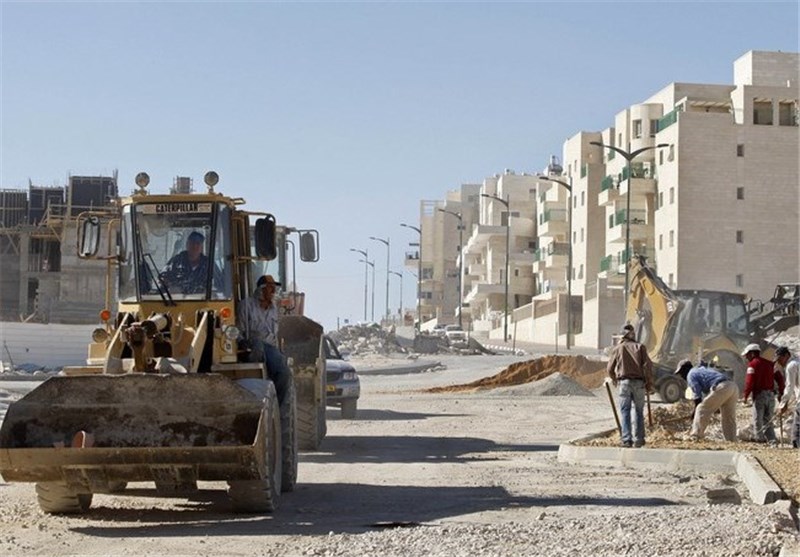 TEHRAN (Tasnim) - Russia condemned the Israeli regime's plan to build 1,500 new illegal settler units in East al-Quds (Jerusalem).
"Israel has announced its plans to build 1,500 homes in the Ramat Shlomo housing development in East Jerusalem and on the West Bank of the Jordan River. One cannot help but be seriously concerned over these plans and their fulfillment," the Russian Foreign Ministry said on Thursday, the Press TV reported.
"Russia and other members of the international community view as illegal and condemn the construction of homes on the Palestinian lands occupied by Israel in 1967, including East Jerusalem," the ministry added.
On Wednesday, UN Secretary General Ban Ki-moon also expressed concern over the Israeli regime's plan, saying, "Settlement activity is contrary to international law and constitutes an obstacle to peace."
According to a report by Israeli Army Radio, which was released early on Wednesday, Israeli Prime Minister Benjamin Netanyahu and Interior Minister Gideon Saar have approved the expansion of the illegal settler units in a settlement known as Ramat Shlomo in East al-Quds (Jerusalem).
Also on Wednesday, the Israeli regime released 26 Palestinian prisoners as part of a deal for the resumption of the talks with the Palestinian Authority (PA).
An Israeli official claimed last week that the move was linked to a deal with the PA in exchange for continued settlement construction in the occupied territories. The PA, however, has vehemently denied the allegation, saying the construction activities seriously threaten the talks that resumed in July after a three-year halt.
The existence and continued expansion of the Israeli settlements in occupied Palestine has created a major obstacle for the efforts to establish peace in the Middle East.
The Israeli regime has been under fire from the international community, including its own allies, over its expansionist policies.
However, the Tel Aviv regime defies calls to abandon its illegal settlement activities.
Over half a million Israelis live in more than 120 settlements built since Israel's occupation of the Palestinian territories of the West Bank and East al-Quds in 1967.
The United Nations and most countries regard the Israeli settlements as illegal because the territories were captured by Israel in a war in 1967 and are thus subject to the Geneva Conventions, which forbid construction on occupied lands.