Bahrainis Continue Anti-Regime Protests
TEHRAN (Tasnim) - People in Bahrain staged fresh protests in several towns across the Persian Gulf island nation, calling for an end to the rule of the Al Khalifa regime.
November, 01, 2013 - 12:46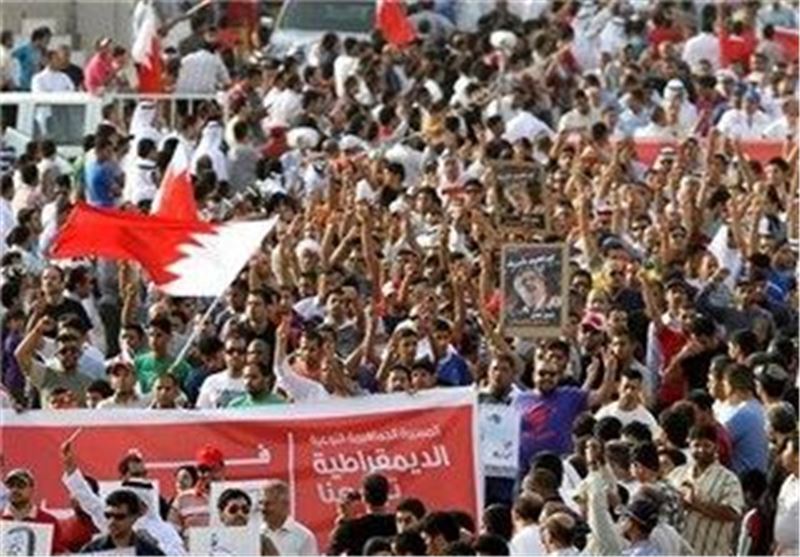 On Thursday, anti-regime demonstrators once again took to the streets in the northeastern island of Sitrah as well as the towns of Sanabis and Karzakan.
The protesters waved Bahrain's national flags and carried placards that said they will not compromise with the Al Khalifa regime.
On October 30, Bahraini regime forces stormed and shut down an exhibition, dubbed the revolution museum, two days after it was opened by Bahrain's main opposition bloc al-Wefaq, Press TV reported.
Al-Wefaq says it plans to lodge a complaint with the United Nations over the regime's raid on the exhibition, which had been organized in an effort to portray the Manama regime's brutal clampdown on peaceful protests.
An uprising broke out in Bahrain in mid-February 2011. The protesters initially called for political reforms and a constitutional monarchy, but the regime's heavy-handed crackdown on them soon prompted an outright call for the ouster of Al Khalifa.
Opposition and human rights activists say more than 80 people have been killed since the start of the popular uprising in the country -- some of them under torture while in custody -- and hundreds continue to languish in prison.
On October 25, Human Rights Watch warned that Bahraini regime forces have used tear gas 'disproportionately' and 'unlawfully' in their clampdown on anti-regime demonstrations in the country.
Amnesty International has also condemned the imprisonment of activists in Bahrain, describing the move as "appalling."