Video Shows Toronto Mayor Smoking Cocaine
TEHRAN (Tasnim) - Toronto police obtained a video that appears to show Mayor Rob Ford smoking a crack pipe, a video Ford had claimed did not exist and that has been at the core of a scandal that has embarrassed and gripped Canada for months.
November, 01, 2013 - 12:49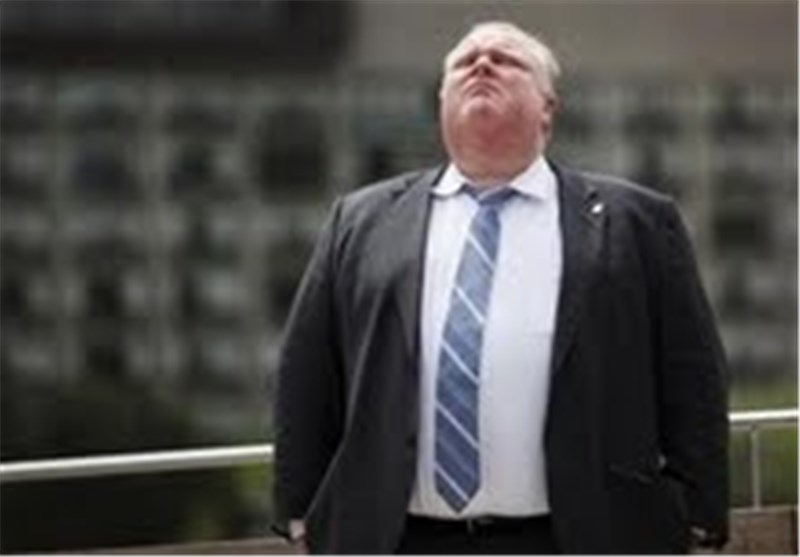 Police Chief Bill Blair said on Thursday that the video, recovered after being deleted from a computer hard drive, did not provide grounds to press charges.
Speaking outside the door to his office, Ford, a populist mayor who has repeatedly made headlines for his odd behaviour, said he has "no reason to resign."
Toronto police discovered the video while conducting a huge surveillance operation into a friend and sometimes driver suspected of providing Ford with drugs.
Ford faced allegations in May that he had been caught on video puffing from a glass crack pipe. Two reporters with the Toronto Star newspaper said that they had seen the video, but it has not been released publicly.
Ford maintained he does not smoke the drug and that the video does not exist.
He was elected mayor three years ago on a wave of discontent simmering in the city's outlying suburbs. Since then he has survived an attempt to remove him from office on conflict-of-interest charges and has appeared in the news for various scandals.
Previous controversies include being asked to leave an event for wounded war vets because he appeared intoxicated, according to the Toronto Star, and making rude gestures at Torontonians from his car, Al Jazeera reported.
He was forced to admit he was busted for marijuana possession in Florida in 1999, after repeated denials.
Through it all, the mayor has repeatedly refused to resign and pledged to run for re-election next year.