Chinese Leaders Favor Stronger Ties with Iran: Speaker
TEHRAN (Tasnim) – Iran's parliament speaker praised the high level of relations between Tehran and Beijing, adding that Chinese officials attach great importance to bilateral ties with the Islamic Republic.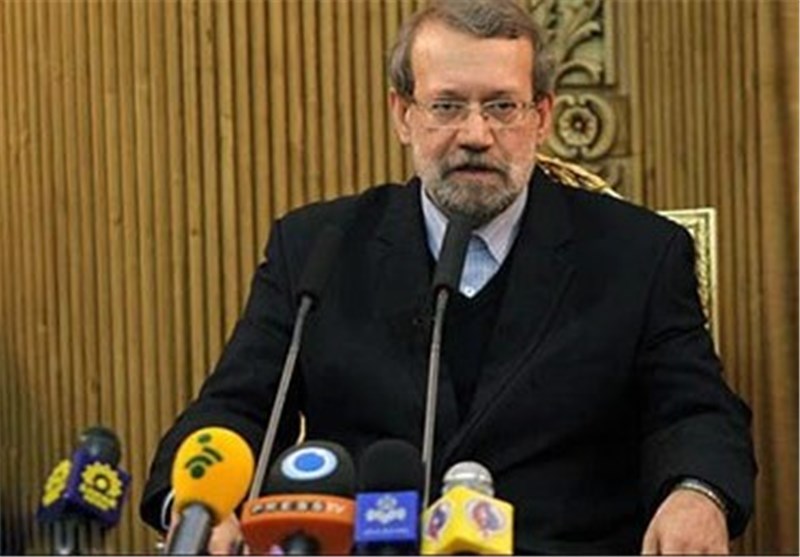 Commenting on the results of his official visit to China, Ali Larijani said on Friday that he has held "very good and constructive" negotiations with Chinese leaders, and added, "China's leaders have a positive view on Tehran-Beijing relations."
He made the remarks in a meeting with head of the local congress of China's Shaanxi province.
"Relations between Iran and China are at their highest level," Larijani added.
He also noted that close ties between the two countries have made Iranian and Chinese officials hold intensive consultations concerning the significant regional and international issues.
Referring to his Wednesday meeting with Chinese President Xi Jinping in Beijing, Larijani praised the Chinese official for his comments on bilateral ties with Iran, adding that Jingping had a favorable attitude towards expansion of bilateral relations.
In relevant remarks on Wednesday, Larijani had announced that bilateral relations between Tehran and Beijing have reached a new stage during new Iranian administration which started work early August, 2013.
He had also noted that Tehran should assure Chinese of expanded trade relations with the Asian economic giant.
"They (Chinese officials), too, should provide banking and insurance facilities."
The speaker also said he believes that both Iran and China are willing to boost cooperation on economic, industrial and engineering fields.
Over the past few decades, China and Iran have developed a broad and deep partnership centered on China's energy needs and Iran's abundant resources as well as significant non-energy economic ties, and geostrategic balancing in favor of both countries.
Currently, Iran is the third largest supplier of crude oil to China, providing it with some 12 percent of its total annual consumption, and the volume of bilateral trade is well over $40 billion dollars.
Larijani arrived in Beijing on Tuesday on an official visit to discuss improving parliamentary, political, economic and cultural ties between Iran and China during his meetings with high-ranking Chinese authorities.