Iraq Suffers Deadliest Month in 5 Years in October
TEHRAN (Tasnim) - Nearly 1,000 people were killed across Iraq in October, making it the country's deadliest month since April 2008, figures compiled by government ministries showed.
November, 01, 2013 - 17:02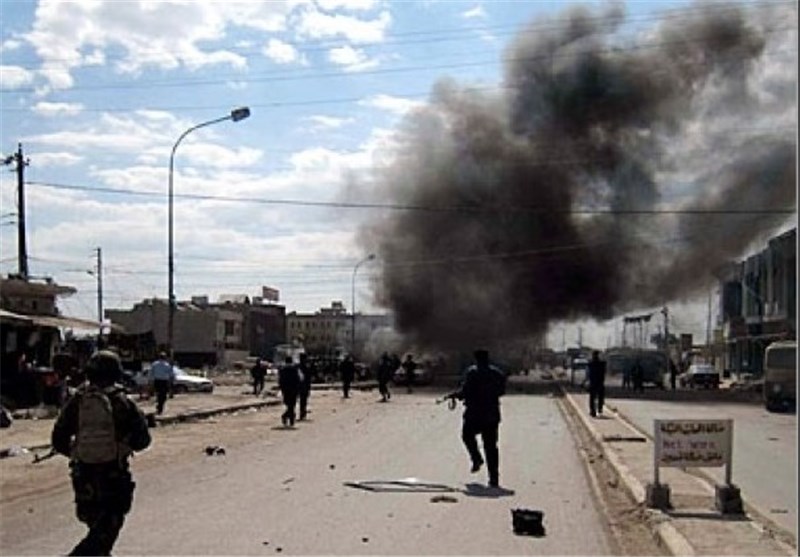 A total of 855 civilians, 65 policemen and 44 soldiers were killed, according to data from the Iraqi ministries of health, interior and defense, released on Friday.
A further 1,600 were wounded - 1,445 civilians, 88 policemen and 67 soldiers. The figures also showed that 33 terrorists were killed and 167 arrested.
Iraq has been grappling with a spike in violence for months, despite wide-ranging operations targeting armed groups and a major tightening of security in Baghdad and elsewhere, Al Jazeera reported.
The UN released almost similar figures and called for an end to the ongoing violence on Friday.
"It is urgent that the Iraqi leaders take together the necessary bold steps to bring an end to the current mayhem, and to foil attempts by terrorists to destroy the social fabric of the Iraqi society." Special Representative of the United Nations Secretary-General for Iraq, Nickolay Mladenov, said.
The UN mission says that out of the 979 killed in October, 852 were civilians while 127 were soldiers and members of the police force. it also says 1,793 Iraqis were wounded in attacks across the country last month.
Baghdad was the worst affected province, with 411 killed and 925 wounded.
The overall death toll last month was the highest since April 2008, when government figures showed 1,073 people were killed.