Oil Minister: European Companies Eager to Invest in Iran's Oil Industry
November, 02, 2013 - 11:39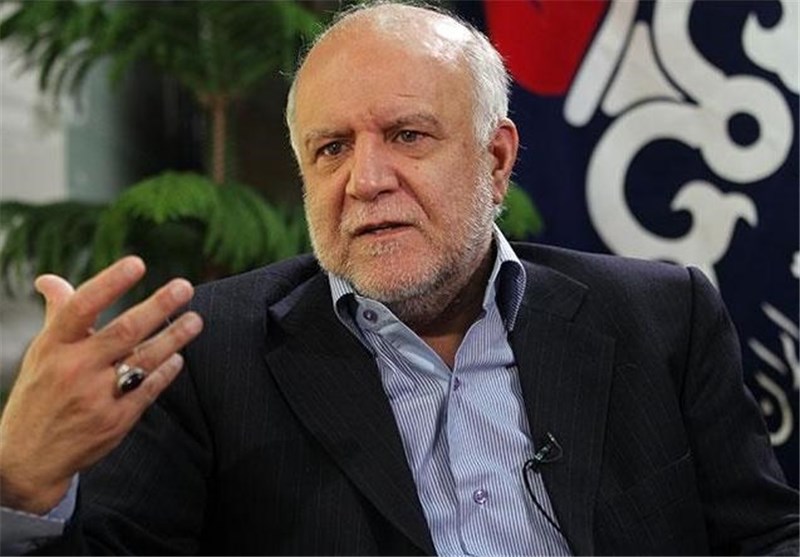 TEHRAN (Tasnim) – Iran has received several requests from different countries for investment in its oil industry, the oil minister said, but noted that no agreement has been finalized so far.
"Multiple requests have been made by different countries for cooperation on Iran's oil industry and making investment. Meanwhile, some European companies also call for cooperation," Iranian Oil Minister Bijan Namdar Zanganeh told Tasnim on Saturday.
Zanganeh, however, made it clear that his ministry has not yet finalized any contract with the European or American oil companies.
Referring to the talks between Iran and the six major world powers on Tehran's nuclear program, the oil minister noted that it was still too early to "assess the effects of Geneva talks on Iran's oil industry and make deductions about a shift in the West's attitude towards Iran oil sanctions."
Iran and the G5+1 (the US, Russia, China, Britain, France as well as Germany) held two days of negotiations over Tehran's nuclear energy program in Geneva, Switzerland, on October 15-16. The two sides also launched a round of expert-level talks before meeting again in the Swiss city on November 7-8.
"We hope these talks would produce positive results for the country's oil industry," Zanganeh said of the negotiations between Iran and the G5+1 countries.
The United States, Israel and some of their allies repeatedly accuse Iran of pursuing non-civilian objectives in its nuclear energy program, with the US and the European Union having used the unsubstantiated claim as an excuse to impose illegal sanctions against Tehran.
Iran has categorically rejected the allegation, stressing that as a committed member of the IAEA and a signatory to the NPT, it is entitled to develop nuclear technology for peaceful purposes.
Western sanctions against Iran started in the early 1980s, and since then the country has come under dozens of sanctions. Some of them are based on UN Security Council resolutions, others are decisions by the European Union, others are acts of the US Congress and still others are executive orders by the US president.
At the beginning of 2012, the United States and the European Union passed new sanctions on Iran's oil and financial sectors with the goal of preventing other countries from purchasing Iranian oil and conducting transactions with the Central Bank of Iran that collects revenue from oil sales. The sanctions came into force in the summer of 2012.
Iran which has the world's largest gas reserves and third-largest oil reserves has suffered years of underinvestment in its energy sector , mainly due to the western sanctions.
The 1996 US law, still in effect, authorizes sanctions against non-US companies that invest more than 20 million dollars in Iran's oil and gas sectors.
Iran's oil minister has set increasing the country's oil production capacity to over 4 million barrels a day as one of his top priorities.