Pakistan Condemns Friday's Drone Strike
TEHRAN (Tasnim) - Pakistani government on Friday condemned a US drone attack which is said to have killed the Pakistani Taliban chief, saying such strikes are a violation of Pakistan's sovereignty and territorial integrity.
November, 02, 2013 - 12:14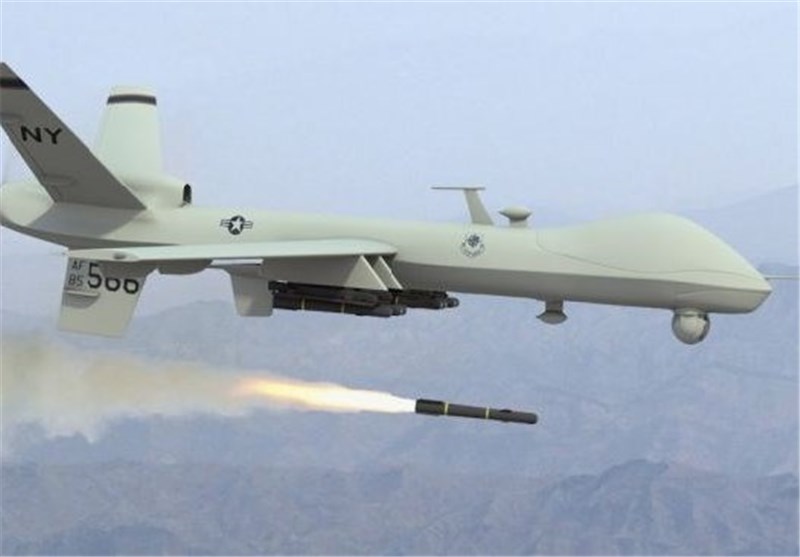 According to a statement released by the Ministry of Foreign Affairs on Friday evening, it repeated its stance that drone strikes are a violation of Pakistan's sovereignty and territorial integrity and that there is an across the board consensus in Pakistan that these drone strikes must end.
The statement added that the Pakistan government has consistently maintained that drone strikes are counter-productive, entail loss of innocent civilian lives and have human rights and humanitarian implications.
"Such strikes also set dangerous precedents in the inter-state relations."
The statement added that drone strikes have a negative impact on the mutual desire of both countries to forge a cordial and cooperative relationship and to ensure peace and stability in the region, The Express Tribune reported.
According to initial reports of the strike on Friday, the second in two days, killed at least five people as the drone fired two missiles on a compound in Dandey Darpakhel.
Earlier on Thursday, a strike targeted another compound and car in the Miranshah Bazaar and killed at least three people.
Hakimullah Mehsud, the Pakistani Taliban chief, who had loose control over more than 30 militant groups in Pakistan's tribal areas, is said to have been killed during the Friday drone strike.
Neither the Pakistani nor US governments have officially confirmed or denied the reports.
The attack occurred on the same day the government announced it was about to send a delegation to North Waziristan to try to get peace negotiations with the Taliban under way.
Pakistani Prime Minister Nawaz Sharif had pledged to talk with the Taliban to try to end its campaign of violence, which has left thousands dead in bombings and shootings across the country.
Interior Minister Chaudhry Nisar Ali Khan said the drone strike was "an attempt to sabotage the talks" with the Pakistani Taliban.