Minister Says Iran to Establish Cultural Center in China
TEHRAN (Tasnim) – Iran and China will establish cultural centers in each other's capital cities, Iranian Culture and Islamic Guidance Minister Ali Jannati said Saturday after a meeting with a Chinese deputy culture minister.
November, 02, 2013 - 14:26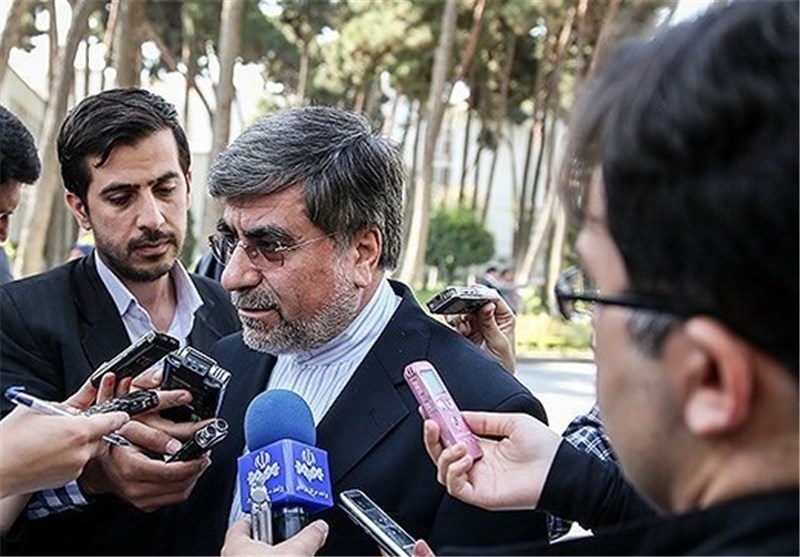 "Iran-China cultural relations have stood the test of time. The two sides signed a cultural agreement in 1983 which has been used as a framework for six cultural exchange programs," said Jannati.
On the time for the establishment of the Chinese Cultural Center in Tehran, agreement on which was signed with the deputy Chinese culture minister today, Jannati said that it is up to the Chinese officials to arrange for the matter, expressing hope that the agreement will soon be implemented in both countries.
The Chinese Deputy Culture Minister Dong Wei, for his part welcomed proposals to translate the works of the 2012 Nobel Literature Laureate Mo Yan into Persian, adding that there are also other worthy works in the Chinese literature for translation into Persian.
"Mo Yan is an internationally renowned author and the head of China Literary Research Center, who works under the supervision of the Chinese Culture Ministry," he said.
The two countries also enjoy good economic ties.
China and Iran enjoy an extensive economic relationship despite UN Security Council sanctions. Currently, Iran is the third largest supplier of crude oil to China, providing it with some 12 percent of its total annual consumption, and the volume of bilateral trade is well over $40 billion dollars.