Accused Los Angeles Airport Shooter Could Face Death Penalty
TEHRAN (Tasnim) - The 23-year-old man accused of opening fire at Los Angeles International Airport, killing an airport security officer and wounding three other people, could face the death penalty after being charged with murder, a federal prosecutor said.
November, 03, 2013 - 11:05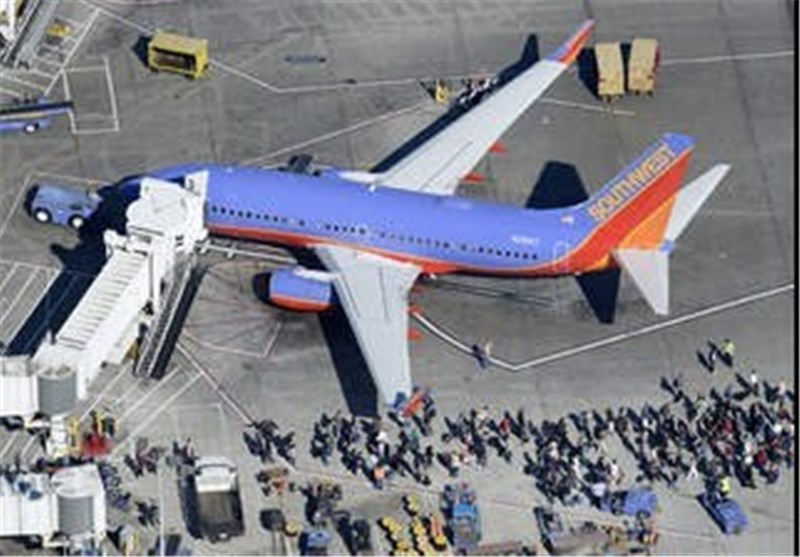 Paul Anthony Ciancia was charged with murder of a federal officer and committing violence at an international airport, US Attorney Andre Birotte told reporters a day after the shooting that touched off panic and chaos at the world's sixth busiest airport.
Ciancia carried a signed note that called Transportation Security Administration officers "traitorous" and he targeted them during his rampage at the airport's Terminal 3, FBI special agent in charge David Bowdich said.
Ciancia was dropped off at the airport, said Bowdich, who declined to say if the FBI knew who drove the suspected gunman there.
The slain TSA officer, Gerardo Hernandez, 39, became the first employee of the agency created after the September 11, 2001, hijacked plane attacks to be killed in the line of duty, Reuters reported.
The shooting sent hundreds of travelers running for safety and some dove for cover behind luggage, as loud alarms blared through the terminal. Flights were grounded, delayed or diverted, with more than 167,000 arriving and departing passengers seeing disruption to their itineraries on Friday.
Ciancia entered Terminal 3 and pulled a Smith & Wesson .223-caliber assault rifle out of his bag, firing multiple rounds at Hernandez at point-blank range, said a criminal complaint filed in court on Saturday. The shooting occurred at a document verification checkpoint, authorities said.
The suspect then began to walk up an escalator and looked back at Hernandez who appeared to move, and returned to shoot him again, the complaint said.
Ciancia, who police say continued past the metal detectors and ran deep into the passenger boarding area at Terminal 3, shot and wounded two other TSA employees and an airline passenger, the complaint added. Two other people were hurt evading gunfire, Bowdich said.
Authorities said the suspected gunman made it down a long passageway as far as a food court in the passenger loading area, where he was shot and wounded by airport police officers. The Los Angeles Times has reported his wounds include a gunshot to the head.
"They did stop this before, we believe, what would have been a much more grave action" with more casualties, Bowdich said of the airport police.
Ciancia was "unresponsive" in a hospital on Saturday, with investigators unable to interview him, Bowdich said.
Both federal charges against Ciancia carry the maximum penalty of death or life in prison, said Birotte.
"It will be the decision of the attorney general of the United States whether or not to seek the death penalty in this case," the prosecutor added.