Defense Minister Slams West for Double Standards on N. Issues
November, 03, 2013 - 12:51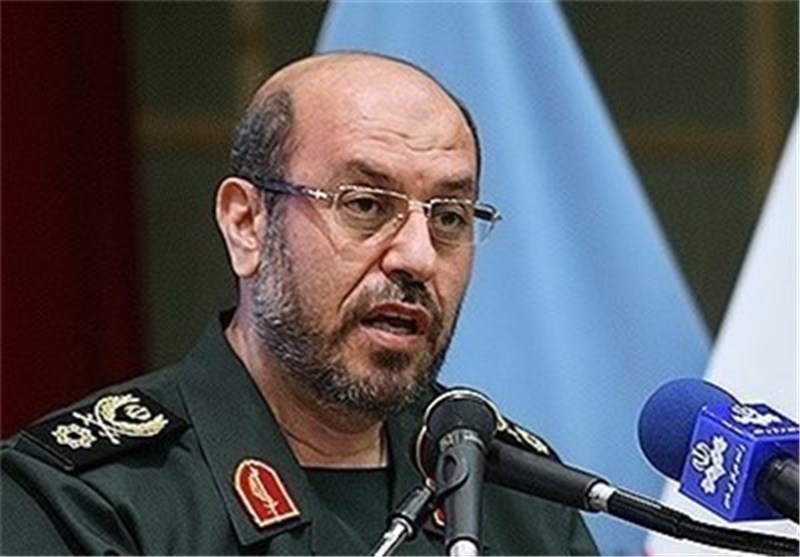 TEHRAN (Tasnim) – Iranian defense minister criticized the western powers' double-standard attitudes towards nuclear issues, saying all nations are entitled to enjoy peaceful nuclear technology under international regulations.
"The Iranian nation will never approve of the double standards created by the (world) powers," Brigadier General Hossein Dehqan said in a Sunday session held to introduce the country's new deputy defense minister.
The Iranian minister further pointed to some western double-standard attitudes towards the nuclear energy, arguing that the West has permitted the "fake regime" of Israel to possess nuclear arsenals in the Middle East, while according to the very same western standards, other nations are not entitled to enjoy peaceful nuclear energy under international inspection and regulations.
"All signatories to the NPT can possess peaceful nuclear energy and do activities according to the ratified protocols," Brigadier General Dehqan added.
He also touched on the nuclear talks between Iran and six major world powers, and noted, "Today, we go to the negotiating table from the position of power."
Iran and the G5+1 (the US, Russia, China, Britain, France as well as Germany) wrapped up two days of talks over the Islamic Republic's nuclear energy program in Geneva, Switzerland, on October 16. Further talks will take place on November 7-8 in Geneva.
The International Atomic Energy Agency (IAEA) regularly inspects Iran's nuclear facilities, but it also wants Tehran to address what it suspects are indications that the program may also have possible military dimensions aimed at developing a nuclear weapons capacity.
The United States, Israel and some of their allies repeatedly accuse Iran of trying to pursue non-civilian objectives in its nuclear energy program, with the US and the European Union having used the unsubstantiated claim as an excuse to impose illegal sanctions against Tehran.
Iran has categorically rejected the allegation, stressing that as a committed member of the IAEA and a signatory to the Nuclear Non-proliferation Treaty (NPT), it is entitled to develop nuclear technology for peaceful purposes.
In addition, the IAEA has conducted numerous inspections of Iran's nuclear facilities but has never found any evidence showing that Iran's civilian nuclear program has been diverted to non-civilian purposes.
Like other countries, Iran is entitled under the NPT to use nuclear energy for peaceful purposes, and that right has long been understood to encompass enrichment under safeguards.
Iran, one of the original states to sign the Nonproliferation Treaty, completed its Safeguards Agreement with the IAEA in 1974. It is also one of the vocal proponents of the call for total annihilation of all weapons of mass destruction all over the world, particularly in the Middle East.
Israel is believed to possess anywhere from 75 to as many as 400 nuclear weapons, including thermonuclear weapons in the megaton range. Israel has never confirmed or denied being in possession of the arms.