US Secretary of State Arrives in Egypt
TEHRAN (Tasnim) - US Secretary of State John Kerry arrived in Cairo on his first visit to Egypt since the army overthrew President Mohamed Mursi in July.
November, 03, 2013 - 14:54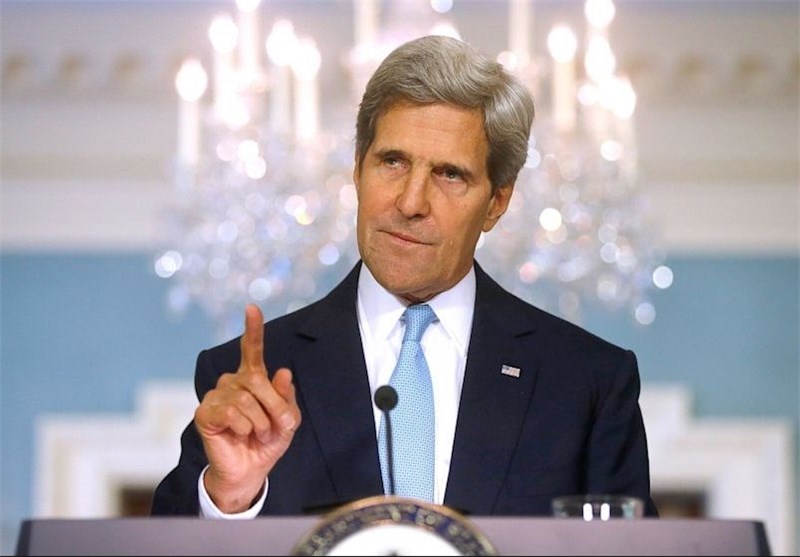 He was expected to stay in the country for just a few hours on Sunday.
His visit comes at a time of strained relations between the traditional allies after Washington suspended some military aid to Egypt following Mursi's ouster.
The United States said on October 9 it would withhold deliveries of tanks, fighter aircraft, helicopters and missiles, as well as $260m in cash aid to Egypt, pending progress on democracy and human rights.
Although Washington has not declared the military takeover that deposed the Mursi a coup, it has de facto suspended military aid to Egypt in compliance with US law. This has angered supporters of the army, while supporters of the Muslim Brotherhood also feel bitter and accuse the US of letting them down.
Kerry's visit comes a day before the trial of Mursi who is accused of inciting the killing of protesters outside the presidential palace in December 2012.
But the State Department said the timing of Kerry's visit was not connected to the trial.
Kerry was last in Egypt in March, when he urged Mursi and his Muslim Brotherhood-backed government to enact sweeping economic reforms and stressed the importance of political inclusiveness.
Simmering public unhappiness with the president's rule boiled over when the powerful Egyptian military deposed Mursi in July 3 and established an interim government, Al Jazeera reported.
Washington has repeatedly urged the army-backed interim authorities to govern in a more inclusive manner, including the accommodation of the Muslim Brotherhood and restoring democratic rule.
Hundreds of the Brothers backers have been killed and many of its top leaders are behind bars, leading to fears that some members of the group will take up arms against the state.
Several hundred people protested in a few Egyptian cities on Friday, responding to a call from a pro-Mursi alliance for daily protests until the ousted president's trial begins on Monday.