Rouhani Says Gas Cartel Can Turn into Major Global Player
TEHRAN (Tasnim) – President Hassan Rouhani said due to the importance of natural gas as a source of clean energy and a driver of economic growth, the gas cartel can have an effective role at the global level but added that the interests of both exporters and consumers should be taken into account.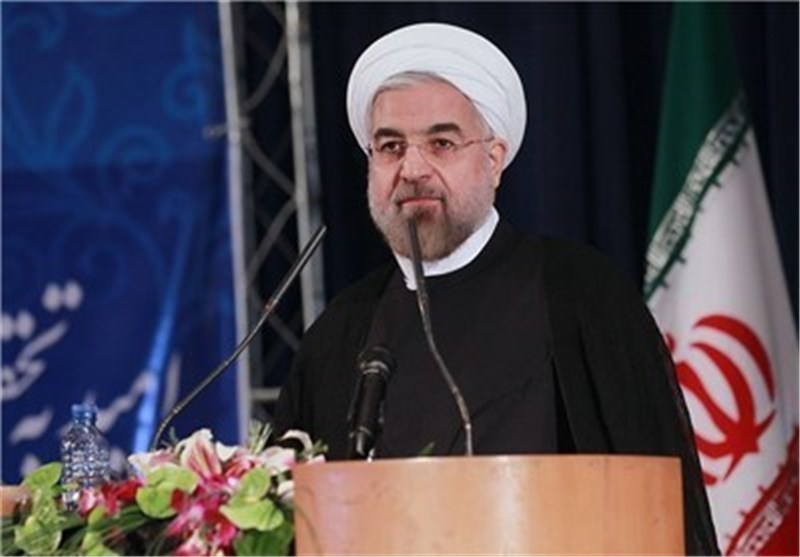 "We believe the interests of (gas) exporters and consumers should be considered together as in today's world the win-lose game makes no sense, and it could not be sustained in the economic arena," the Iranian president told representatives from the Gas Exporting Countries Forum (GECF) here in Tehran on Sunday evening.
The president also emphasized the need for taking advantage of the GECF to further provide "justice, cooperation and interaction" in the world.
"We hope the forum will be able to take effective strides in achieving its targets, namely to benefit the nations and governments of gas exporters and consumers," added President Rouhani.
"We should think of the interests of all the world and human beings , and as we consider our own interests we should make sure that it does not come about at the expense of others."
Earlier in the day, Mohammad Hossein Adeli, the former governor of Iran's central bank and a long-time diplomat, was elected as the secretary general of the 13-nation grouping for a two-year term.
The post was transferred to the Islamic Republic during the body's 15th ministerial meeting in the Iranian capital Tehran.
GECF is a gathering of the world's leading gas producers and was set up as international governmental organization with the objective to increase the level of coordination and strengthen the collaboration among member countries.
It also seeks to build a mechanism for a more meaningful dialogue between gas producers and gas consumers for the sake of stability and security of supply and demand in global natural gas markets.
With the current number of members, the GECF has a strong position on the world gas market and among international energy organizations.
Its potential rests on the enormous natural gas reserves of the member countries, which account for 62% of the world proved natural gas reserves.
The first GECF summit meeting was held in the Qatari capital of Doha on November 15, 2011.
The GECF was founded in 2001 in Tehran.
The legal establishment of the forum took place on December 2008 in Moscow, where energy ministers of member states adopted the forum's charter and signed an intergovernmental agreement.