President: New Administration Determined to Broaden Ties with Austria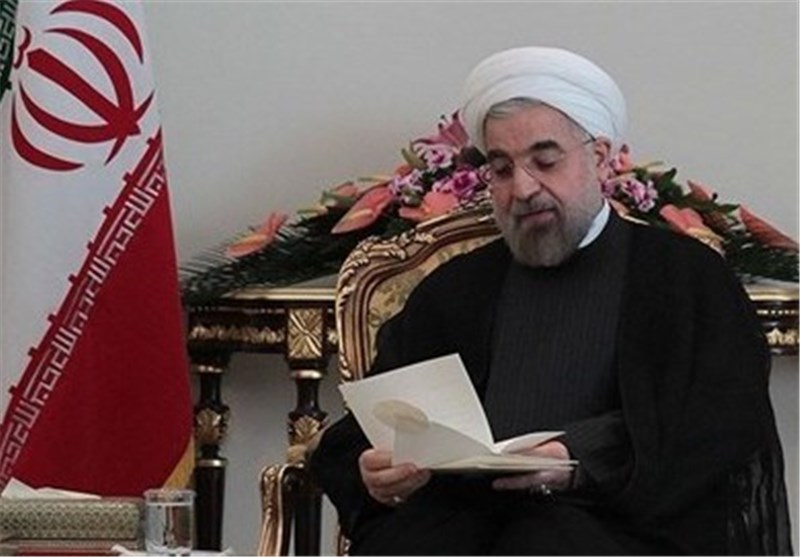 TEHRAN (Tasnim) - Iranian President Hassan Rouhani affirmed his administration's resolution to expand bilateral relations with Austria in cultural, social and economic arenas.
"The Iranian new administration has a serious resolve to develop relations with Austria in the cultural, social and economic fields," Rouhani said in a meeting with Austrian new ambassador to Tehran on Tuesday.
Pointing to the record of Tehran-Vienna close ties, the Iranian president expressed the hope that bilateral relations between the two nations would further flourish during the Austrian envoy's term in the Islamic Republic.
He also touched on the ongoing talks between Iran and the G5+1 (the five Permanent UN Security Council members plus Germany) over Tehran's peaceful nuclear program, and added that good progress has been made in the negotiations.
Iran and the G5+1 countries wrapped up two days of talks over the Islamic Republic's nuclear energy program in Geneva, Switzerland, on October 16. Further talks are slated for November 7-8 in Geneva.
"We expect Austria, as a member of the (International) Atomic Energy Agency Board of Governors, to take a more active role in the agency, so that Iran's nuclear case returns to the normal track soon ," Rouhani added.
At present, the United Nations Security Council deals with Iran's nuclear case.
However, Iran has several times called on the West to refer its nuclear case from the UN Security Council, where it has been since February 2006, to the IAEA.
The Austrian new ambassador, Friedrich Stift, for his part, hailed his country's deputy foreign minister's visit to Iran as positive and constructive, saying, "An objective of this visit was to create the atmosphere of trust between Iran and the European Union, and its foundation stone was set in this visit."
Austrian Deputy Foreign Minister Reinhold Lopatka, now in Iran, has held several meetings with a number of high-ranking Iranian officials, including Foreign Minister Mohammad Javad Zarif.