Iran's FM Talks with French Counterpart on Nuclear Issue, Syria
November, 06, 2013 - 11:13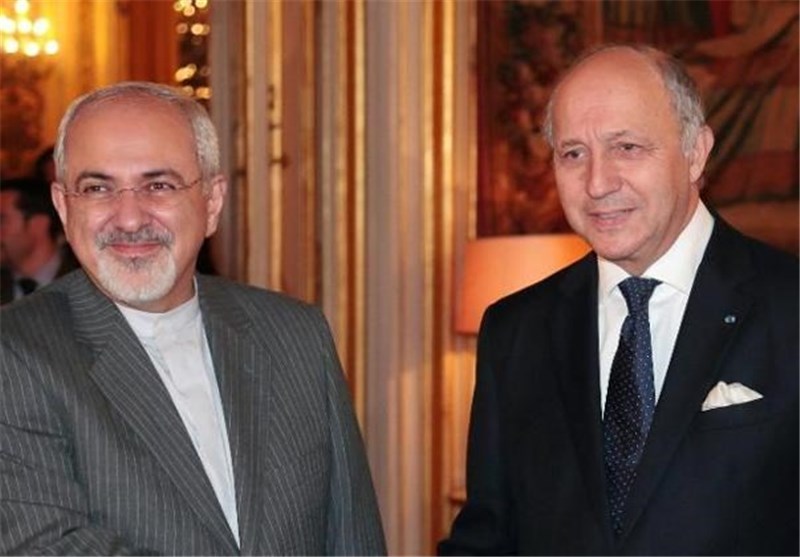 TEHRAN (Tasnim) – Iranian foreign minister met and conferred with his French counterpart in Paris on issues of mutual concern, including talks between Iran and the six major world powers on Tehran's nuclear program and the latest developments in and about Syria.
Mohammad Javad Zarif who arrived in Paris on Tuesday evening to participate at the 37th Annual Conference of the United Nations Educational, Scientific, and Cultural Organization (UNESCO) also talked with Laurent Fabius on improvement of Tehran-Paris ties and the situation in the Middle East, particularly the Syrian crisis and ways to end the conflict there.
Fabius expressed hope that the forthcoming talks between Iran and the six world powers in Geneva would make headway toward breaking the stalemate that has been a feature of such talks for a decade.
Focusing on Syria, Fabius said that Paris will in Geneva 2 Conference emphasize the need for the establishment of a strong interim government.
Attempts to hold a conference have been going on for months amid disputes over who should attend and its agenda. On Tuesday, the UN-Arab League envoy on Syria said that the peace conference he had hoped to hold in Geneva later this month has been delayed as diplomats failed to agree on a date to bring Syria's warring sides back to the negotiating table.
As the US and EU have tightened their sanctions on Iran in recent years, some major French firms including ones in automotive and energy sectors have been force to either roll back their activities in Iran or leave the country altogether. This has damaged France's economic cooperation with Iran and France is concerned about not losing its share of this market.