Iran Says Election Law to Complete Political Process in Iraq
TEHRAN (Tasnim) – Iran on Wednesday welcomed the passage of a legislation on the country's next parliamentary elections, saying the law will complete the political process in Iraq.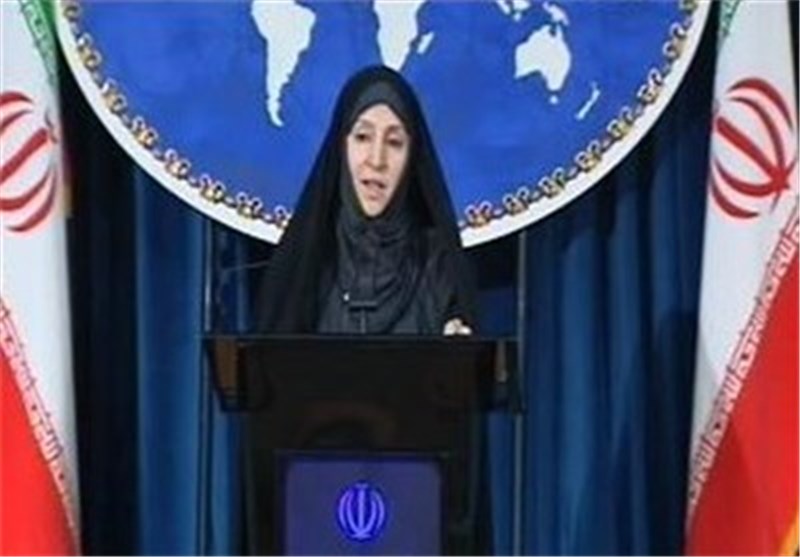 The Iranian Foreign Ministry Spokesperson Marziyeh Afkham said that the agreement reached in the Iraqi parliament on polling regulations will have an important role in smoothing the political process and parliamentary polls in the country.
Afkham described the move as a success for the Iraqi nation and government as it could help strengthen national unity to counter security challenges facing Iraq.
On Monday evening, Iraqi lawmakers ended a weeks-long dispute over the electoral law, which outlines the fundamental aspects of the country's parliamentary poll such as the voting system and constituency size, by finally passing the legislation.
The Iraqi vice president announced that the election would be held on April 30 next year.
"His Excellency Vice President Khudayr al-Khuzaie... issued a presidential decree specifying April 30, 2014 as the date for holding parliamentary elections," a statement posted on Khuzaie's official website read.
Khuzaie is standing in for President Jalal Talabani, who has been receiving medical treatment in Germany for nearly a year following a stroke.
Iraqi lawmakers passed a new election law on Monday after weeks of debate, paving the way for polls to be held next year and allaying fears that they would be delayed due to deteriorating security.
Voting on the election bill had repeatedly been postponed in recent weeks because of a dispute between Arabs and ethnic Kurds, who run their own region in the north of the country.
"The new law was produced by consensus, which makes it fair for all. We don't have any problem with this new law, and all provinces have enjoyed equal rights," parliamentary speaker Usama al-Nujaifi told a news conference.
The law could still in theory be challenged in the Iraqi federal court on constitutional grounds.
The core dispute that delayed ratification of the law was a dispute between the Kurdistani Alliance and the Arab blocs, with the Kurds wanting a return to electoral systems used in 2005, under which they did better, and the Arabs preferring a modified form of the law used in 2010.
The Arab-Kurd dispute relates to the choice between a "single district" system and a "multi-district system." The single-district system, used in January 2005, considers all the country as a district, with seats divided proportionately. Since Kurdish voter participation rates are typically higher, this increases the numbers of seats elected in Kurdish areas.