Iran Rejects Israeli Daily's Claim of Interviewing FM Zarif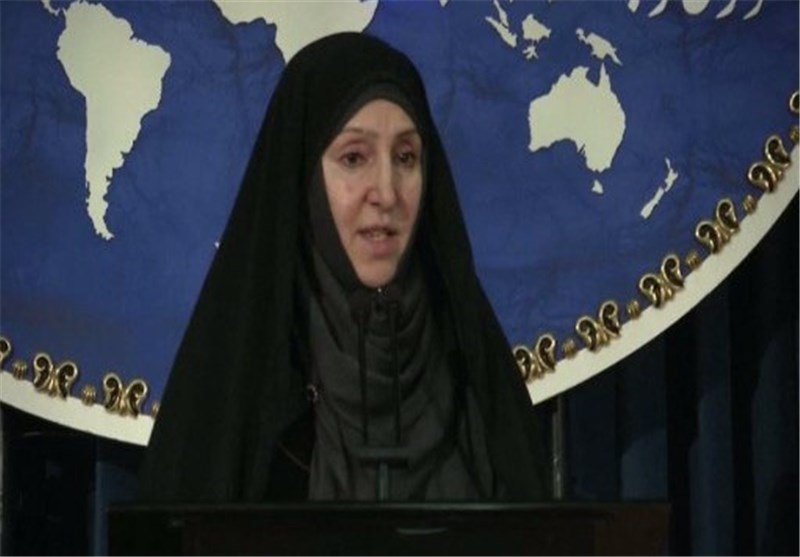 TEHRAN (Tasnim) – Iran on Thursday categorically rejected a claim made by an Israeli that it interviewed the Iranian Foreign Minister Mohammad Javad Zarf as baseless.
"Those media which publish such lies are doing so in a desperate attempt to get israel out of its isolation and are trying in vain ahead of a new round of talks between Iran and the G5+1 to create a negative atmosphere," said Foreign Ministry Spokeswoman Marziyeh Afkham when asked about the claim.
"These negative propaganda and lie-mongering are definitely doomed to failure from the very beginning," she added.
Afkham's remarks come after a member of the Iranian team of nuclear negotiators said Wednesday that Zionists, along with some regional countries, are making every effort to impede the progress of nuclear talks between Iran and the G5+1 ahead of a new round of such negotiations on Thursday.
Speaking on the condition of anonymity, the top diplomat said that the Zionists have set in motion their extensive lobbying machine aimed at bringing nuclear talks to a stand-still, and that some of the regional countries have aligned their policies with Israel in that regard.
"From the very beginning Iran announced it was ready to quickly address the nuclear issue, the Zionist lobbyists panicked and exerted pressure on the US administration and Congress to keep the sanctions and hold on to the military option against Iran," he added.